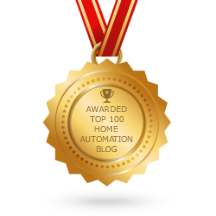 Here at TheSmartCave.com, we want to tell you everything you ever wanted to know about turning your home into a smart home. We strive to stay up to date on the latest trends and products in the industry. Our experts have done the research and have the experience to give you the advice you need to make great buying decisions.
Why Might You Need Us?
Now Is The Time To Get Smart
All of your visual and audio media is now capable of being connected. This includes your TV, speakers, and radio.
It is now possible to completely control your home environment from your mobile phone. Temperature, humidity, and lights can all be set up to be controlled using your smart grid.
Monitoring your home for security purposes has become a lot more affordable and practical. Security cameras, electronic locks, and alarms can all be included in your network of smart devices.
The demand for smart products in the home is exploding. It won't be long, and these products will be as common as mobile phones. If you would like to get in on the trend right now, we can help you!
Stay Ahead Of The Curve
Every day, people are coming up with new ways to use this technology. Products that you may have never imagined would have a computer in them, are now being turned into "smart products" all with the goal of improving convenience and enjoyment in your day to day life.
It seems like several new start-ups are entering the market every month. This means that you will often find products available from companies that you may have never heard of.
The technology is advancing quickly, and companies are trying to keep up with customer demand. So that means that products will often be updated by releasing a new "revision".
All this amounts to a sea of brand new products and unfamiliar brands. It's difficult to know what can be trusted. You can trust us to help you sort out the details.
Stop The Confusion
If you choose the wrong products, you'll end up needing a bunch of costly accessories to make it all work together.
The industry is still young and there is not yet a dominant standard that all companies follow. There are different types of wireless technologies that are used to connect components to your network, and they are not all compatible with each other.
We will help you unscramble all the technical jargon so that you end up with a solution that fits your needs, works great, and is cost effective.
Why Should You Listen To Us?
We are not here to just shamelessly promote low-quality products. We do the research and find the great products so you don't have to. Our goal is to help you find the information you want as quickly as possible. That way, you can feel confident you are making an informed purchase without having to spend all day rummaging through countless lousy reviews.