Regular smoke alarms are dirt cheap. The cheapest models can be bought for about $5. The city I live in actually gives them away for free.
So why would anybody pay $100 or more for a single smoke detector? Well, because it's a smart smoke detector.
I love connected devices. Heck, I created an entire website dedicated to them. However, I'm not entirely convinced that spending this kind of money is worth it.
There are low cost alternatives called smart listeners. In addition, there is one smart smoke alarm that's fairly affordable.
| Image | Title | Price | Buy |
| --- | --- | --- | --- |
| Top | Nest Protect Smoke + Carbon Monoxide Alarm, 2nd Gen, Wired | | Buy Now |
| Top | First Alert Z-Wave Smoke Detector & Carbon Monoxide Alarm | | Buy Now |
| Top | Onelink Safe & Sound by First Alert | Alexa Enabled Smoke and Carbon Monoxide Detector with Speaker | | Buy Now |
Product prices and availability are accurate as of the date/time indicated and are subject to change. Any price and availability information displayed on [relevant Amazon Site(s), as applicable] at the time of purchase will apply to the purchase of this product.
Prices pulled from the Amazon Product Advertising API on:
But before we give up on the expensive smoke alarms, here's a few benefits that they have:
Remote notifications – If an alarm goes off when you're not home, the detectors can send an alert to your smartphone.
Convenient disable – If there's a false alarm, most standard alarms have a button you can press to silence the alarm. However, most alarms are installed on the ceiling and are difficult to reach for the average person. With a smart smoke alarm, you have the option to silence the alarm from the app.
Wireless interconnect – All smart smoke detectors in your home can be configured to be interconnected, regardless of whether they're hardwired or battery powered. That means if one goes off, they all go off.
---
Questions to Ask Before You Buy
Is it hardwired or battery powered?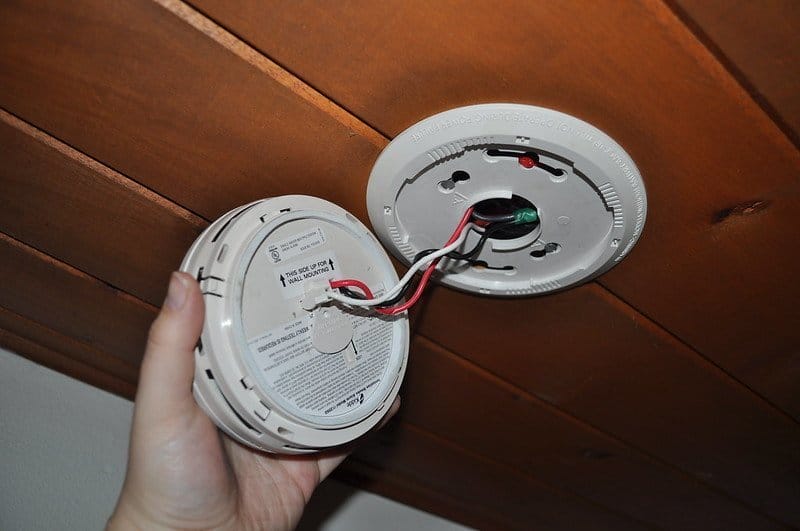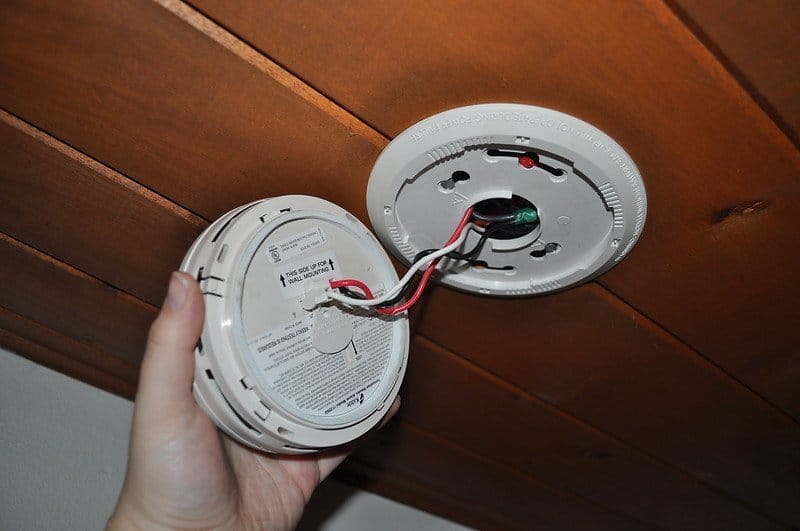 Check the existing smoke detectors in your home. Are they hardwired or battery powered?
A hardwired detector will have wires coming out of the wall connected to the detector, whereas a battery powered detector will not.
Smart smoke detectors come in both wired and battery powered versions. You want to make sure you buy the correct type to match your home.
---
If one alarm goes off, do they all go off?
And are they interconnected? If one goes off, do they all go off? You don't want to have smoke or carbon monoxide detected in the upstairs hallway while you're watching TV in the basement and not be aware of it until it's too late.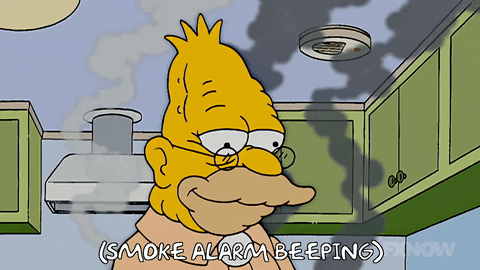 If you already have an interconnected alarm system, does it make sense to spend more money on the smart smoke detectors?
---
Can the alarms be disabled?
Some smart smoke detectors allow the user to disable the alarms in case of a false alarm.
In my experience, smoke alarms are far more likely to go off in a false alarm situation than for a real emergency. I have ripped an alarm off the ceiling (several times) to stop the painfully annoying sound of a false alarm.
Perhaps even worse is the dreaded low-battery chirp.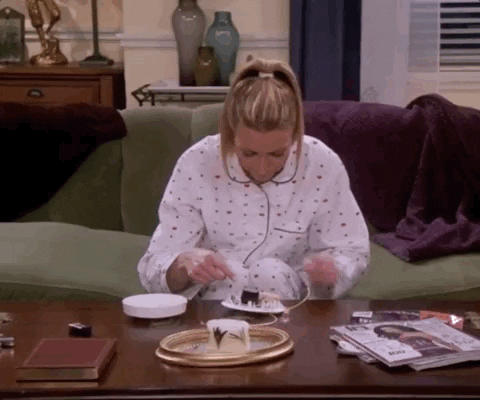 It ALWAYS seems to start beeping in the middle of the night. At that point you're too tired to get up and replace the battery. You just listen to it beep once per minute, and you hope it just goes away.
But it doesn't.
So eventually you get up, and the next step is figuring out which detector is actually beeping at you.
It would be much better if you would just get a low battery life notification from an app.
---
Does it detect carbon monoxide too?
It's generally recommended to have a carbon monoxide detector in every bedroom and near and potential sources of carbon monoxide such as a gas furnace.
Check to see if the smart smoke detector you're looking at also detects carbon monoxide (CO).
Every smoke detector I looked at in this article also detects CO. However, if you use smart listeners (more), you are limited by your existing detectors.
---
Motion Detection and other extra features
You probably wouldn't want extra features sucking power if you're limited by batteries. But, if you have wired detectors, it opens the option for integrated motion detection, speakers, and lights.
Smoke detectors are typically placed on the ceiling in all the major rooms. Those same places tend to be ideal for motion detection, intercom system, and path lighting (to a lesser extent).
The more expensive smart smoke detector models have included these features.
---
Does it qualify for a homeowner's insurance discount
You may want to check with your homeowner's insurance policy before you buy a smart smoke detector. Some insurance companies have partnerships with certain models to offer discounts on either your insurance premiums or the purchase price of the detectors.
---
Best Smart Smoke Detectors:
Nest Protect
The Nest Protect smart smoke detector is part of the Google Nest ecosystem. It doubles as both a smoke and carbon monoxide detector and includes a humidity sensor (so it doesn't freak you out by blaring an alarm if it's just steam from your shower and not real smoke).
A quick note about the humidity sensor though: a couple of Amazon reviews says the humidity sensor doesn't work as well as advertised. One person said having their bedroom door closed with the humidifier going set the alarm off when midnight came around. Another person said taking a shower was a disaster.
The Nest Protect has voice alerts, so not only does your phone light up with a notification, you can also hear what's going on.
Think about the last time your smoke detector starting its high-pitched beeping right in the middle of cooking dinner. With the Nest Protect, if smoke is starting to build while you're cooking, before the full-blown alarm turns on, it's voice will say that it detects smoke, giving you a chance to shut off the alarm if there's no real fire.
All you do is quickly tap and hold on your smartphone to turn it off, and Nest Protect confirms this by saying "smoke alarm silenced" out loud.
However, it may be hard to shut off the alarm if it's actually in full-blown alarm mode until the smoke is out. So if it does give a false alarm, you may have to quickly open all the windows to make it go off versus using the tap-and-hold feature on the app.
Nest Protect also has a motion sensor that detects when you're walking underneath it. If the lights are out, a soft light automatically comes on when you walk below it – like a night light.
It also sends notifications to your phone, so even if you're not home, you know if and where there's smoke or carbon monoxide detected in your house. And when the danger is passed (like for carbon monoxide, which you can't see or smell) it lets you know the coast is clear.
When was the last time you tested your smoke alarm? Most people rarely do. But Nest Protect checks it's batteries and sensors over 400 times a day.
Plus, instead of getting woke up to that annoying chirping sound regular smoke detectors make when you have to replace the battery, the Nest Protect tests its own batteries, sending an alert to your phone when it's running low.
As a side note: one other complaint I saw about the Nest Protect was that you may have to replace batteries anywhere from 1-3 months.
You can also use the app to test each alarm whenever you want to double-check they're all in working order. And once the test is over, you get a full report.
If you want other people to have access to the controls, you can create a family account where each person has their own account. Everyone on it gets alerts and notifications sent to their phone and can use their phone to silence the smoke detectors.
The Nest Protect also has a Split Spectrum Sensor that detects smoke from fast-burning fires (like if your couch caught on fire) and smoldering fires that aren't so obvious but are still just as life-threatening.
It lasts up to ten years before you need to buy a new one. And you can interconnect all of them, so if you're upstairs and the one in the basement detects smoke or CO and gives a voice alert, so does the one in your bedroom.
The Nest Protect is designed with a ring of light around the middle of it. If the light is green, it means everything has been tested, is working correctly, and there's no smoke or carbon monoxide in the house. If it's yellow, it might mean your toast is burning. And of course if it's flashing red and its horn is going off – you know there's a problem.
---
Roost Smart Battery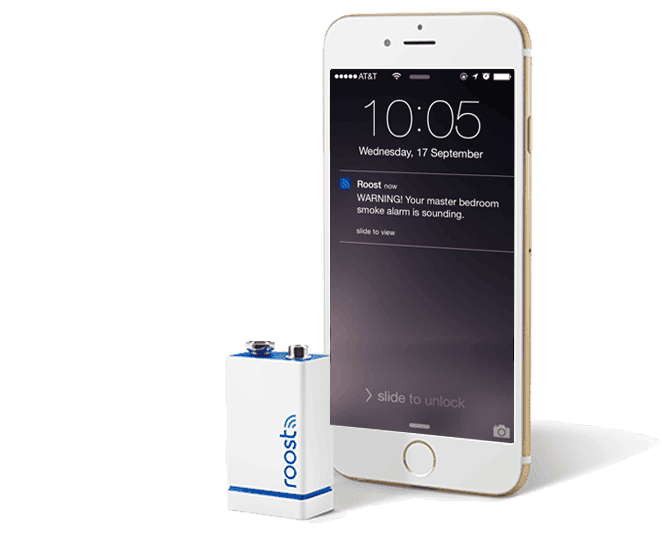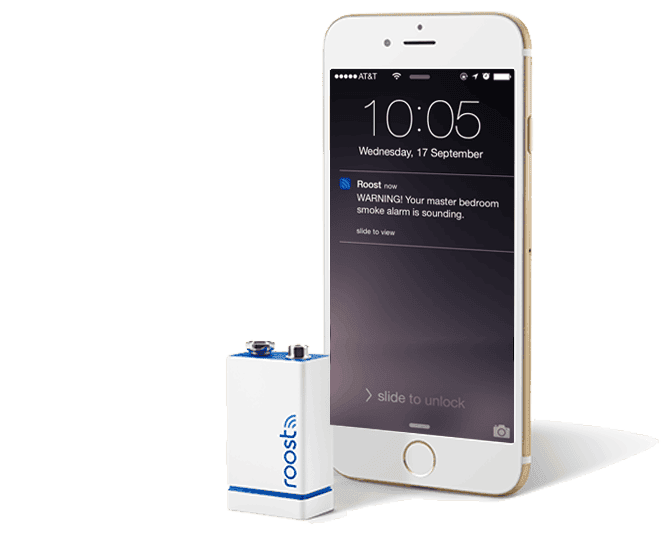 The Roost smart battery is in a category of its own. Essentially, it converts a non-smart detector into a smart detector.
It's built in the shape of a 9V battery so it can plug into an existing battery-powered non-smart detector. Inside the Roost is a WiFi module and a replaceable (but not rechargeable) Lithium battery.
The Roost powers the detector and listens for the alarm pattern. If an alarm occurs, it will send a notification via WiFi. If a false alarm occurs, the Roost can temporarily cut the power to the detector to save your eardrums.
And it saves you from the annoying chirp-chirp-chirp signal of a low battery you used to hear by sending your phone a notification when the battery's running low.
Roost can only be used with battery-powered detectors.
It lasts for 3-5 years and sends notifications to your phone when the alarm goes off – so you're aware of a problem if you're not home.
You can set up other phone numbers for your friends and family to receive alerts when the alarm goes off as well, so they can check on you to make sure everything's okay. If you burnt the pancakes and the kitchen is filled with smoke and the alarm's blaring, shut it off with a tap on your smartphone.
It only takes five minutes to set it up. You install the Roost app, connect it to your home wifi, and put the Roost battery in your smoke detector. Test the alarm to make sure everything's working and you're good to go.
And any time you want to check the last time you tested the alarms, you can scan the activity feature to see your history.
Roost Smart Battery 2nd Gen | Check Price
---
First Alert
First Alert is a well-known brand in the home smoke alarm business. I found three different smart models of their detectors.
First Alert Z-Wave
This is the most practical smart detector I've found. If you're looking for a connected smoke alarm with just the necessities, this is the one for you. It's been around for awhile. It's simple, it works, and it doesn't have the 3 figure price tag of the more feature rich models.
uses the Z-Wave wireless protocol
detects both smoke and CO
battery powered
compatible with Ring Alarm Security System.
First Alert Z-Wave | Check Price
---
Onelink
The First Alert Onelink also doubles as a smoke and carbon monoxide detector. It will send you phone notifications and give voice alerts to tell you what's wrong and where it's at like the Nest Protect does.
You can get either a wired or battery-powered version as well. The wired version can interconnect with other non-smart smoke alarms just like the battery-powered version can.
If the power goes out, you have the option to put batteries into the wired version so you can still keep your home safe. And there's no need to rewire anything to install it, because it comes with an adapter plug.
---
Onelink Safe & Sound
No, that's not the next generation of Nest Protect. I know it looks almost exactly the same, but it's actually the Onelink Safe & Sound.
The Onelink Safe & Sound has premium speakers with built-in Alexa and a nightlight. It requires hardwire, which makes sense. The extra features require too much power for a battery powered device to be practical.
The price tag may prove to be too much to be practical as well.
Onelink Safe & Sound | Check Price
---
Smart listeners
Standard smoke and CO alarms use a standardized beep pattern when sounding their alarms. A smart listener takes advantage of this by listening for the pattern. If the alarm pattern is detected, it can send an alert to your smartphone.
To use a smart listener, you install standard non-smart detectors in your home. Then, place smart listeners in locations near your alarms. Make sure to test the alarms confirm that the listener correctly relays the alarm message to your app.
If you don't want to spend the extra money to replace your existing smoke detectors, a listener may be what you want. However, there's a couple things about them you may not like:
They're not directly connected to your alarms, so they don't have the ability to turn off the alarm in the case of a false alarm.
They don't have the ability to link all alarms together. Therefore, you may need a smart listener in multiple locations to make sure all alarms can be heard.
There are a number of products that are listeners. To be a listener, all it requires is a microphone and some software to listen for the appropriate pattern.
Because of how easy it is to create a listener, I don't recommend buying a product that is dedicated to just being a listener.
Instead, you could buy a different product (for example, an Echo Dot) that happens to have the extra listening feature added to it.
But if you're curious, here are a few "listener" products if you want to check them out: Ring Alarm Smoke/CO Listener, Alexa Guard, Wyze Cam
---
Final Thoughts
A smart smoke detector helps cut back on false alarms that give you a terrifying couple of moments, sends notifications to your phone when the battery is low instead of endlessly chirping, and can generally make life a little safer and a little calmer.
I'm not sold on the usefulness of speakers and lights. I don't need my smoke detector to be a pathlight. I already have a hallway light. However, I do like the idea of an integrated motion sensor.
Although I will conceded that smart smoke detectors are cool, I feel like the added features are more of a novelty than a necessity. If the extra features could be had for a price in the range of $50, I might be a buyer, but at the current $100-$200 I'm not feeling it.
I feel much more comfortable with the First Alert Z-Wave smoke and CO detector. It actually comes in below my $50 threshold, but it doesn't have any extra frills. It's just a smoke and CO detector.
When it comes down to it, all you want is something that will keep you as safe as possible. Ask yourself a few important questions as you compare each smoke detector to decide which benefits and features mean the most to you.