For the most part, everyone else is always gushing about how good these Lutron switches are. So, when I saw a starter kit on sale during Prime Day, I decided to pull the trigger and try them.
The fact that they can be used on switches with no neutral wire AND can dim LEDs was a big selling point for me. Additionally, the ability of the Pico remote to make 3-way switching super-easy helps to set the Lutron system apart from other options.
---
Overview
Dimmers work with no neutral wire
Dimmers are capable of dimming LED's
Use Pico remotes to easily create 3-way switches
Compatible with all 3 major voice assistants
Wall mounted scene control with special Pico remote
May have trouble fitting in some electrical boxes
Lutron Caseta Starter Kit | Check Price
---
---
The Lutron Caseta line of products
Lutron has been around a long time in the light switch industry. The founder of the company literally invented the dimmer switch. They have been in the business of whole-home lighting control since the 1990's.
Their Caseta line of smart switches is aimed at the residential DIY market (hey, that's us!). It's their "entry level" line of devices. The Caseta line is the focus of this article.
Available Caseta smart switches include a simple on/off switch, a dimmer switch, a lamp dimmer switch, and a fan controller.
Additionally, Caseta smart switches can be paired with Lutron's line of Pico remotes. The remotes are battery powered and can be mounted on the wall to look just like another switch.
Finally, each Caseta system requires a hub. There's a standard smart hub and the pro version. I explain the differences further down the page.
You can buy each of these components individually, but if you're just getting started with Lutron, you can save some money by buying a starter kit. I bought this one.
NOTE: They also have premium product lines (RA2 Select, RadioRA 2, and HomeWorksQS) which are typically used in mid to high-end residential applications and are usually installed by professionals. You can compare all their systems here.
---
What is Clear Connect?
I've found the Lutron devices to be as reliable as flipping a switch. It doesn't matter whether I'm using the Pico remote or the button on the switch, I haven't witnessed it fail over hundreds of tries.
Why are they so reliable?
The Lutron devices communicate using a wireless protocol called Clear Connect. It is a proprietary protocol created by Lutron for Lutron wireless products. Therefore, it will require a hub to connect to your smart home (see next section).
It operates in a frequency range way below your WiFi and Z-Wave/Zigbee devices so it avoids any interference in those bands.
---
Should I get the standard hub or the pro hub?
I'm sure the last thing you want is another hub. Unfortunately, it's unavoidable with Lutron Caseta devices.
There are two different hub models that Lutron sells for the Caseta line of products. The basic model is named the Lutron Smart Bridge and the "upgrade" model is the Smart Bridge Pro.
The differences between the two are minor.
The Pro version supports Sivoia QS Triathlon and select Sivoia QS Wireless shades (both support Lutron Serena shades). It also integrates with select home automation and security systems: ELK, Alarm.com, Control4, RTI, PRO Control, BitWise, iRule, Key Digital, Bang & Olufsen, Savant, URC, and Crestron.
So, unless you use one of the above systems, you can save a few dollars and get the standard version.
---
Extend your hub's range with a plugin dimmer
The stated range of each hub is 30 feet.
In practice, I have seen reports of people getting 40-50 feet before experiencing poor performance. If you live in a typical stick frame house without any big metal objects between the hub and device, you should be able to get the same range.
If you need more range, you can either:
Buy another hub
The hub requires a wired ethernet connection. So, if your first hub is connected at your router, you'll need to find a way to get an ethernet cable to the new hub. Of course, this is less of an issue if you have multiple access points or a mesh WiFi system.
Use a plugin lamp dimmer as a range extender
A potentially better option is to buy a single plugin lamp dimmer and install it in the location you would like to extend the range to. Once it's installed, the Lutron Caseta bridge will automatically configure it as a range extender.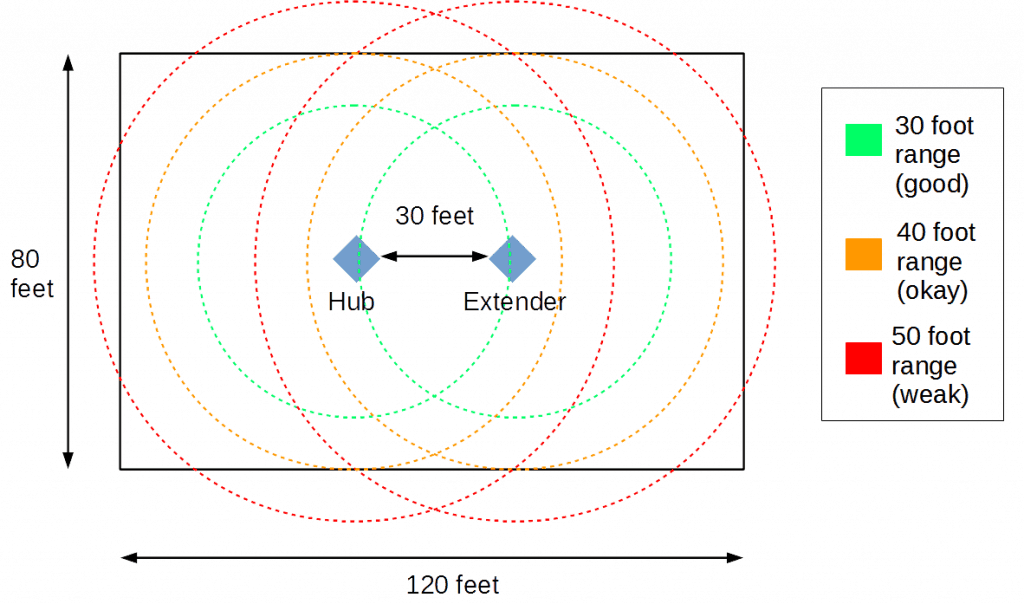 You might be wondering if you can daisy-chain extenders to cover your giant mansion. You can't. Only one range extender is allowed for each hub.
---
Caseta dimmers work with no neutral AND LED's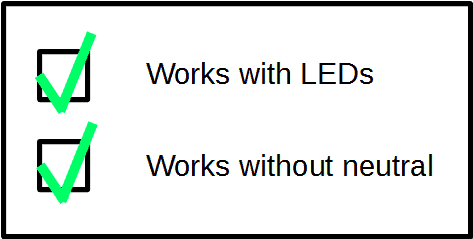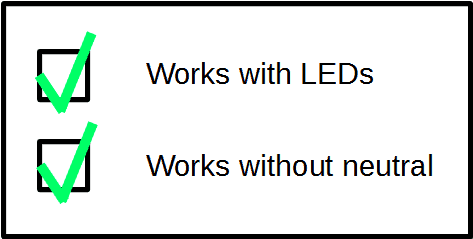 There's very few smart switches that work without a neutral wire in the switch box. Of the several models that do work without a neutral, most don't work with LED's.
What is a neutral wire? Neutral Wire Explained
The Lutron dimmer switch is the rare exception that works with no neutral and with LED's. It is the best smart switch I've found that can check both those boxes.
NOTE: Only the dimmer switch works with no neutral. It is available both as part of a starter kit and by itself.
---
May have trouble fitting in small switch boxes
If you do have an old house and want to install the Lutron switches, be aware of the depth of your switch boxes.
I have an old house and I found that my old switch boxes were barely deep enough to fit the Lutron Caseta dimmers.
In fact, I couldn't actually get the dimmer to fit in the box with the included wire nuts on. So, I had to remove the wire nuts and use only electrical tape on the wiring connections.
The only other option would have been to replace the electrical box. Of course, trying to get that done without destroying the 100 year old plaster would be a whole new challenge – one that I would rather avoid.
---
Add 3-Way switches anywhere
One of the coolest benefits of the Lutron Caseta system is the ability to add 3-way switches basically anywhere without doing any additional wiring. This can be really useful in an old house like mine where some of the switch placements don't make much sense.
You must have at least one Lutron switch wired. Then, the Pico remotes can be mounted on the wall and made to look just like another switch. It will require a mounting plate and an additional cover plate which are not included in the starter kits.
What if you want to add a Caseta switch to an existing 3-way circuit? That works, too. In that case, you replace one of the existing switches with a smart switch and use a Pico remote in place of the second switch.
MONEY SAVING TIP: In order to replace existing 3-way switches, you don't need to buy two Lutron switches. You only need one smart switch and a Pico remote.
---
Make sure to buy dimmable LED's
Any LED light will work fine if you simply want to turn it on or off. However, in order to effectively dim an LED light, it requires some special circuitry.
Therefore, make sure you pair the Lutron smart dimmers with dimmable LEDs.
Non-dimmable LED's won't be able to get to a low light setting. As the LED is dimmed, it will begin to flicker on/off. Usually the flickering begins long before any significant dimming has taken place.
---
The Pico remote has a favorite button but the switches don't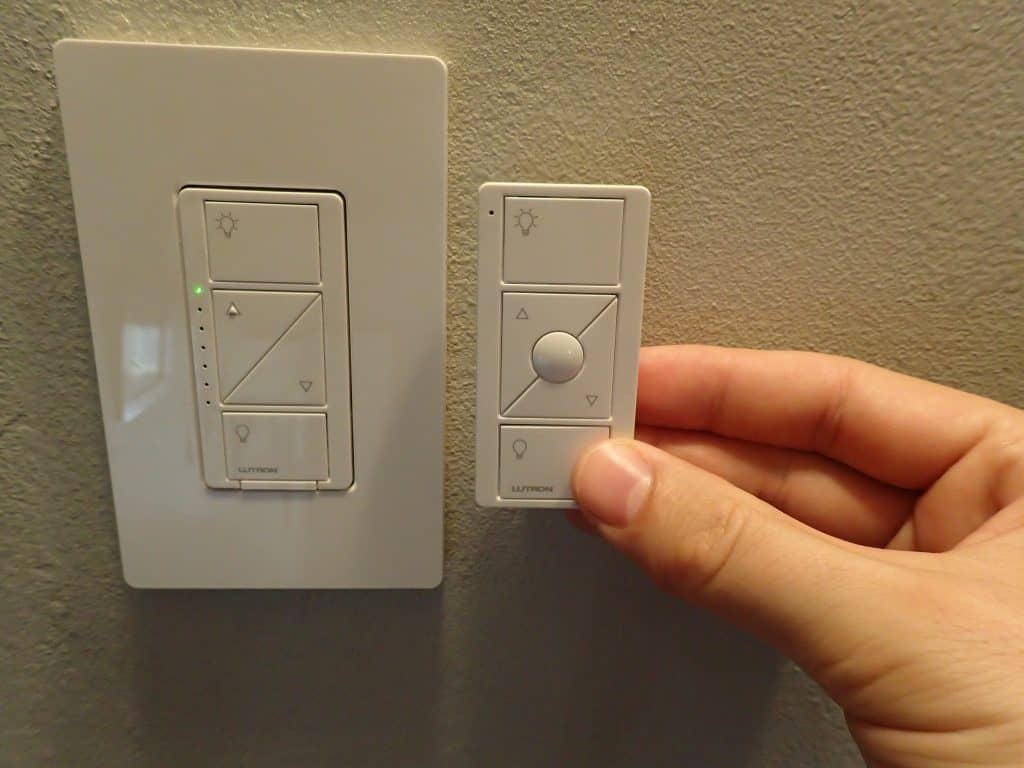 This one is a real head-scratcher.
The Pico remotes for the dimmer switch come with five buttons: On, Off, Up, Down, AND an extra button in the middle that can be programmed to a "favorite" setting.
The dimmer switches have four of the same buttons but the middle "favorite" button is missing. Why?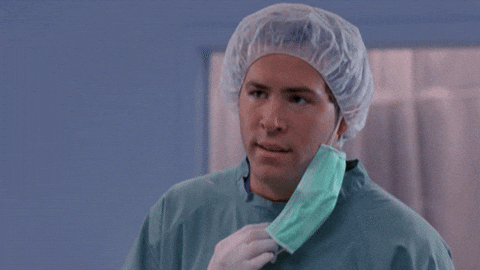 Set the trim to usable levels
Since there's no "favorite" button, I used the trim levels to sort of "hack" another preset level.
The Caseta dimmers let you adjust the maximum and minimum amount of power you send to the light. This is called the "trim". It is an essential feature that allows the dimmers to effectively work with many different LED bulbs. The low trim will correspond to the 1% light level and the high trim will correspond to the 100% level.
Initially I set the low trim on my switches to the point where only the faintest of light began to show. I thought it was pretty cool how low the dimmer could effectively dim the LED light. However, I found that I never used that super-low setting.
That would be fine IF I had a button I could press to set the light to a preset level. But I don't. Every time I wanted to use the light on a low setting, I had to press the up button 10 times before I got to my desired "low" setting.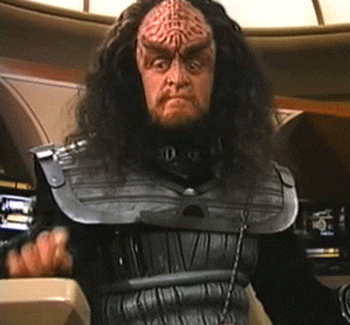 NOT ideal.
Therefore, I reset the low trim setting to my "low" setting. Now, a single press of the "up" button turns the light from "off" to my desired "low" setting. A single press of the "on" button still turns the light to full brightness. The only time I need to press a button more than once is if I want a light level somewhere in the middle.
---
Control scenes with a special Pico remote
The Pico remotes are a powerful feature. With a mounting plate and cover, you can use a Pico remote to add an additional switch anywhere, without doing any wiring.
But that's not all. There are additional specialized Pico remotes that can be used for scene control. The model number is: PJ2-4B-WH-L31P. It has four buttons. Three can be assigned to a specific scene and the fourth is used as an "off" button. The scene controlling Pico remote can control any light connected to the hub.
---
Final Thoughts
The Lutron system's reliability is unmatched. The system is easy to install, grow, and use. Plus, most of the major smart home systems are compatible.
The biggest complaint against Lutron is the price. It's true, there are lots of cheaper options. If you opt for WiFi switches, it's way cheaper than Lutron and if you go with Z-Wave or Zigbee switches, it's slightly cheaper. However, WiFi can be prone to interference (reliability) and Z-Wave/Zigbee can require a bit more know-how to have a smooth running network.
If you're a hardcore DIY'er, I think you would probably be happier with the increased control a Z-Wave/Zigbee solution offers.
But, if you're more of a casual smart home geek, the Lutron switches are the easiest way to create an attractive and reliable smart lighting system in your home.