Levoit sent me their LV-PUR131S smart air purifier free of charge so I could review it. I've been using it for three weeks and here's what I think:
I like it. It's definitely the quietest air purifier I've ever owned, which makes it ideal for my bedroom. It comes in a great looking case and is super easy to use and maintain.
It doesn't come with any advanced filtration gimmicks. Instead, it uses the same proven filtration methods that most other purifiers use.
However, it does include WiFi which effectively makes it a smart air purifier. The app is responsive and the WiFi connection is reliable. Integration with my Alexa was easy and surprisingly useful.
Overview
Clean, white look
Easy to change filters (3-6 month filter life)
Well developed Vesync app with a reliable WiFi connection
Easy integration with Alexa and Google
Compact size and quiet operation are perfect for a bedroom
Includes HEPA filter and carbon filter
Dust sensor doesn't seem very sensitive
Levoit LV-PUR131S Smart Air Purifier | Check Price
---
---
Step 1: Remove the plastic from the filters, dummy
When I opened the box, I pulled out the unit, threw all the instructions to the side (don't ya know, "experts" don't need instructions?) and pulled off all the protective plastic.
I turned it on and the motor sounded really stressed and very little air was coming out.
Well it turns out if you actually read the words on the protective plastic (it's in the instructions too), you'll know that you need to open up the unit and remove the plastic packaging from the filters on the inside.
Once I did that, the air flowed freely and the motor hummed quietly. Problem solved. Crisis averted.
---
Clean look and easy to keep clean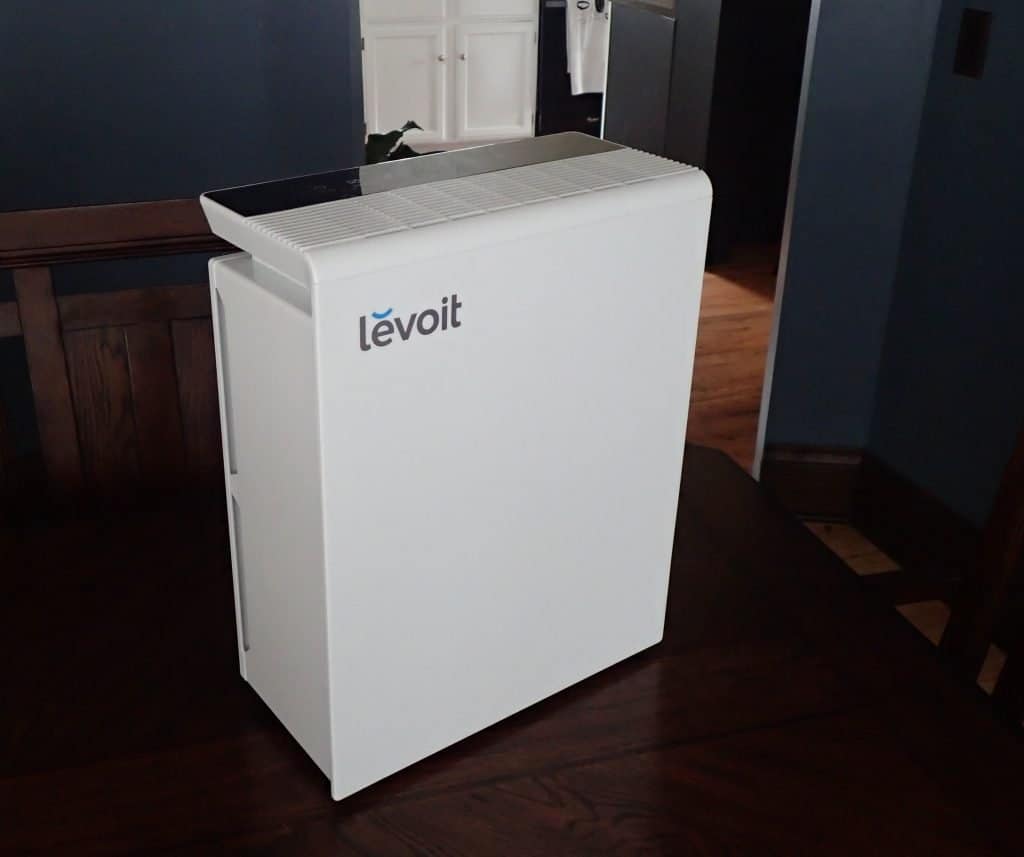 I had an air purifier in the past with a large grill on the front where the air was sucked in. The grill was ribbed which gave lots of surface area for dust to accumulate. The uneven surface of the grill made it difficult to wipe clean. On top of that, it was black so any dust was painfully obvious. The result was something that always looked dirty.
NOT the case with the Levoit purifier.
This purifier has a clean white look. The smooth glossy finish will be very easy to keep clean, too. Also, the air intake is on the sides in the back. Basically, there's no visible surface where air is sucked in and dust can accumulate.
---
Easy, Low-cost Filter Replacement
You will have to perform maintenance on any air purifier you buy. If you don't, your air purifier will eventually clog and lose its effectiveness.
Changing the filters on some models can be a pain, but on this Levoit purifier, it's stupid easy. It took me about 1 minute to change BOTH filters.
There's no tools, no hand screws, no clips, and no snaps. The back cover simply pulls off (it's held on by magnets). Once the back cover is off, it exposes the filters which are held in by friction.
The filters are stacked on top of each other. The carbon filter goes in first. Then the HEPA filter. Each filter has two tabs so that they're easy to grip and remove. Make sure the tabs face to the outside.
The manufacturer recommends replacing the filters every 3-6 months.
There's a bunch of sellers on Amazon that sell the replacement filters. I did a search and found at least 10 different sellers selling the replacement filters. So, it's worth it to do the search yourself. You'll probably save a couple bucks.
LV-PUR131S | Search for filters
---
Nearly silent operation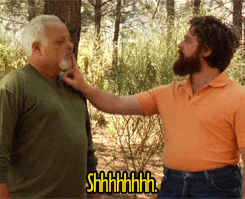 In sleep mode (fan speed 1), the sound is very quiet, but not completely silent.
I was lying in bed one morning shortly after setting up the air purifier and I noticed a faint high-pitched whine. I couldn't quite pinpoint the noise, but I suspected it was the air purifier since it was new to our room. I turned off the purifier and the sound stopped. Mystery solved.
The only time I can hear it is if the room is completely silent. And even then, it's not nearly loud enough to be a nuisance.
---
Vesync app
The Levoit purifier is able to use an existing "battle-tested" app (VeSync). So instead of dealing with a buggy interface and a spotty connection, you will be treated to a reliable, snappy experience. It just feels really well done.
My one VeSync device

Other devices that use the VeSync app

In-app instructions for pairing with Alexa/Google
NOTE: Be careful when you type in your password for your WiFi. The software automatically capitalized the first letter of my password (at least on my phone) which caused the WiFi pairing to fail on my first attempt.
---
What's the point of a carbon filter?
Most carbon filters in consumer air purifiers are not big enough to "protect" you from any harmful source of VOCs. However, they can have a noticeable effect at reducing odors in a small space.
If you're hoping to take the edge off the stench that's wafting from a laundry hamper (or maybe the clothes are just scattered all over the floor) this can do the trick.
If I crank the purifier up to high and put my face in front of it, the air coming out has a distinctly fresh smell to it.
Maybe that's the smell of clean air. Or maybe it's the smell of whatever cleaner was used on the product before it left the factory. I suspect it's the former, but I can't be sure. Either way, I like it.
---
Don't rely on the dust sensor
The Levoit WiFi air purifier includes an "Auto" mode. It has an onboard dust sensor that is supposed to monitor the surrounding air quality. Then, if it senses dust in the air, it will ramp up the fan speed to quickly clean up the air.
I have a forced air HVAC system that is constantly cycling and filtering air, so I wouldn't expect my air to be dirty very often. In the two weeks I've had the purifier, I've never seen the sensor change from "very good" during normal operation.
In order to test the sensor, I tried to put lots of dust in the air by beating some pillows and blankets. At first, I used the pillows on our bed, which must be relatively clean. I only managed to get the sensor to read "good" (one level lower than "very good").
Next, I found some old couch pillows that were definitely full of dust. I beat them right next to the sensor for at least a minute. I could see and smell the dust in the air. After about a minute, the dust sensor went from "Very Good" to "Bad". Success!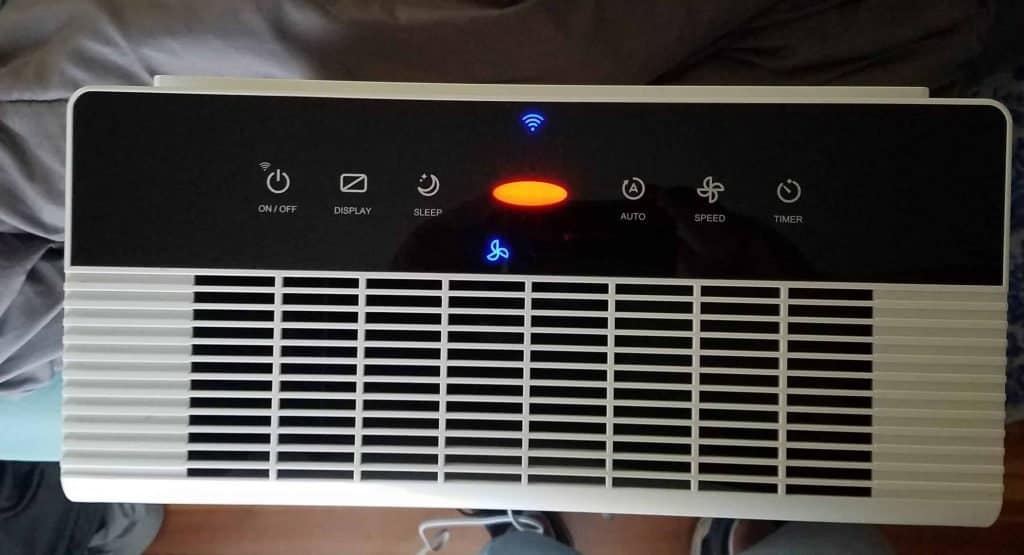 The dust sensor works, but I don't think it's very sensitive.
Therefore, instead of relying on auto mode, I decided to use the smart WiFi capabilities to control the purifier (see next section).
---
Why do you need a "smart" air purifier?
That's a good question. Honestly, before I owned one, I found myself asking the same question. I wasn't sure if I would find a use for the smart home integration.
Use a schedule to optimize filter use
I don't want to run the air purifier all day while no one is in the room. All that will do is wear out the filters faster. Instead, I used the smart features to make sure the purifier is only used when we need it.
Like I said earlier, I put the Levoit purifier in my bedroom. The bedroom is usually occupied only when we are sleeping. My wife and I usually go to bed around 10pm and are awake before 7am.
I set the schedule feature to turn the purifier on to the max speed every evening at 9pm. Then at 10pm it switches to "night mode" (minimum fan speed and LED lights off). Finally, at 7am, it's scheduled to turn off for the day.
That schedule gives the purifier a chance to clean and freshen the air for an hour before we go to bed. For the size of our bedroom, I calculated it should provide 8 air changes in that one hour period. Then, it continues to maintain the freshness in "night mode" while we sleep. Lastly, it shuts off for the day to preserve the filters.
Alexa Integration
I also added the air purifier to my Alexa routines:
The available configuration options using Alexa are Power, fan speed, and whether to turn the LED disply on/off.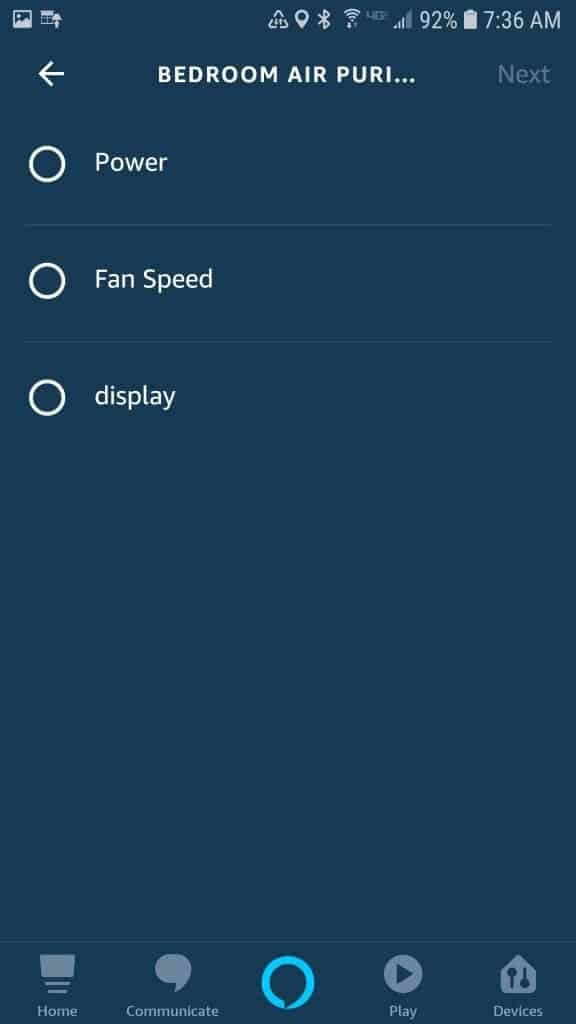 Even though the purifier is scheduled to switch to night mode at 10pm, we might go to bed early. In that case, I'd like to set the purifier to night mode sooner. So, I added the air purifier's "night mode" commands (fan speed: 1, display: off) to my Alexa "good night" routine.
Similarly, we usually get up before 7am. So I added the command to "power: off" to my "good morning" routine.
The smart WiFi upgrade is cheap
The price difference between this model and the same model without WiFi is small (price with WiFi|without WiFi). So if you decide to buy this model, I recommend the version with WiFi.
---
Final Thoughts
I believe a good air purifier does it's job without being noticed. It quietly works in the background without you having to ever think about it. For me, the Levoit fills this role.
It's barely noticable. It's compact size helps it to blend in, and the nearly silent operation won't disturb you while you're sleeping. Cleaning it only requires a quick wipe with a dust rag every couple weeks and filter changes are both super simple and relatively cheap.
While most purifiers will do an okay job if you just leave them on all the time in the background, the Levoit with WiFi can do the same thing but more efficiently. You can use the reliable smart WiFi features to make sure it filters air only when you need it.
There are a ton of options available for air purifiers and a growing number with WiFi capabilities. I can't say this is THE best one, because I haven't tested them all. What I can say is that this is a nice looking, easy to use smart air purifier with reliable WiFi at a reasonable price.