I recently picked up a Chamberlain MyQ smart garage hub during Amazon's Prime Day. It was only $30 which seemed like a great deal. After all, some of the big time product review sites list the device as the "best smart garage door controller".
After using it for about a month, I don't think it's the best one out there, but for the price it's hard to beat. I think if you're a casual smart home user looking for a widely compatible device that's easy to install and use, you'll be happy with the Chamberlain MyQ.
Overview
The Chamberlain MyQ smart garage hub is a "retrofit" device that turns your old garage door opener into a smart garage door opener. NOTE: If you're looking to completely replace your old opener with a brand new smart opener, see my review of the Chamberlain smart garage door opener instead.
The MyQ is super easy to install and use.
It's been 100% reliable despite my mediocre WiFi strength in my garage.
Oddly, it does require a subscription to integrate with Google Home and IFTTT. But thankfully, I found a way around that (works with Alexa, too).
There isn't any complicated smart features (for example, location based open/close).
But, it does the basics really well at a good price.
Chamberlain MyQ Smart Garage Hub | Check Price
---
---
Easy Installation For One or More Doors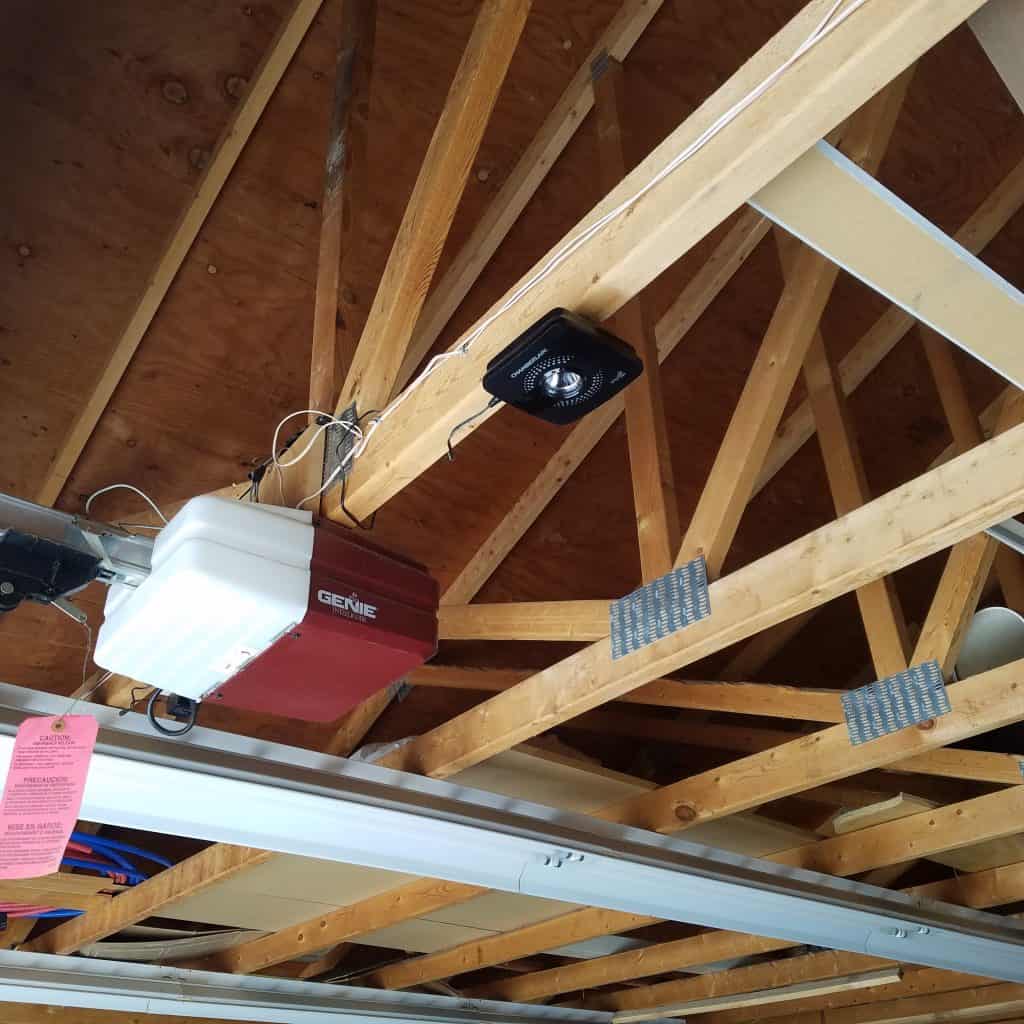 Tom's Guide described the setup instructions for MyQ as "convoluted". However, I'm not sure what they had problems with. I had zero problems setting up the MyQ. In fact, it was really easy. I would go so far as to say that the easy installation is one of the MyQ's best features.
With other smart garage door controllers, I've noticed three installation steps that can be time consuming, difficult, or both:
Some models require tapping into the wiring between your garage door opener and your wall mounted switch.
The door sensors are often mounted on or near the rails that the garage door rides on. This requires the user to install the required mounting hardware.
Run wires to power the door sensors.
The design of the MyQ avoids all three of these steps:
The MyQ doesn't get directly wired into the garage door opener circuits. Instead, it controls your garage door opener by copying the signal from your opener's remote.
The MyQ door sensor requires zero wires and zero mounting screws. It simply sticks to the garage door with some included double sided tape.
The door sensor is battery powered so it requires zero wiring.
To install the MyQ smart garage door controller:
1. Download the app
Start by downloading the MyQ app. It will guide you step-by-step through the installation process. In total, in took me about 10 minutes to set up the MyQ hub and its door sensor.
2. Mount the hub in a suitable location
There's a metal mounting bracket that can be fastened to a wall or ceiling using the included screws. Then, the MyQ hub slides on to the bracket and locks in place. I mounted mine right next to the garage door opener. It's out of the way and there's an outlet right there.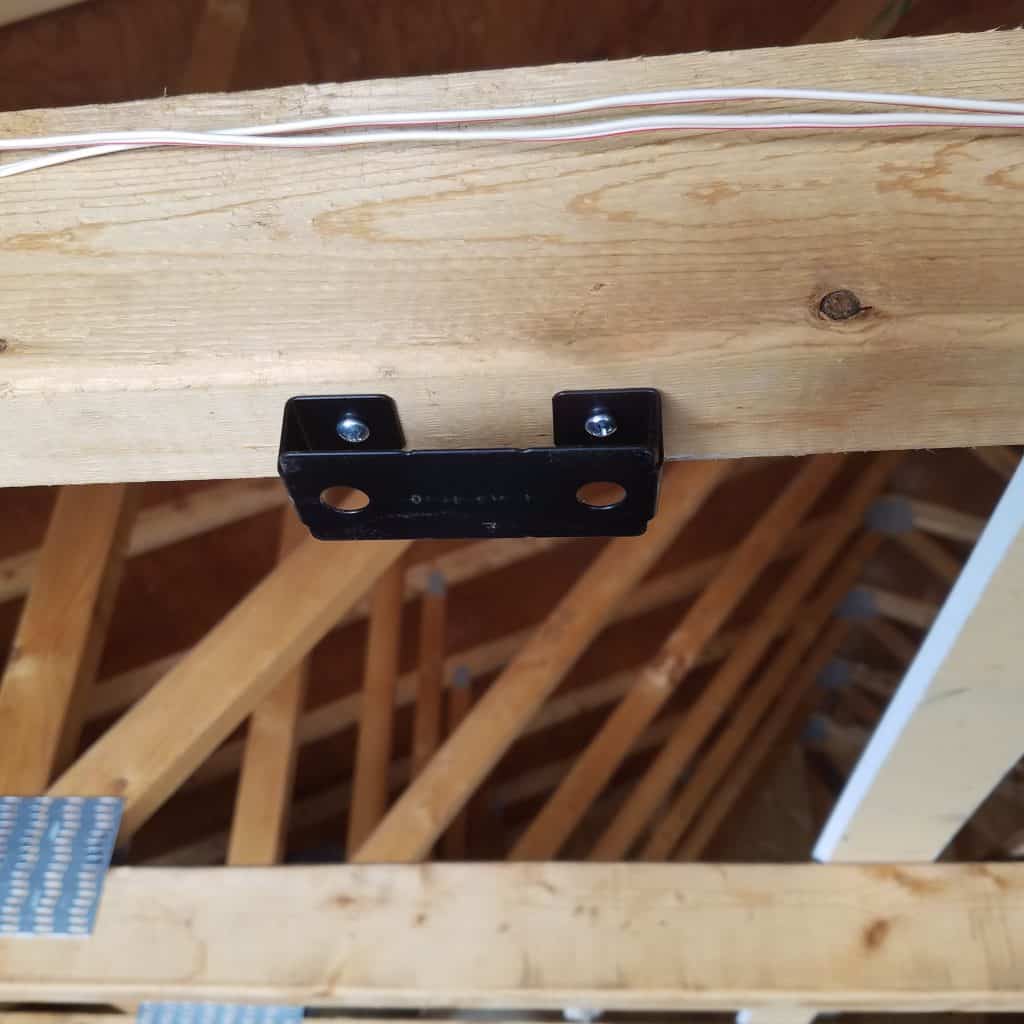 NOTE: It's not necessary to install the mounting bracket. You could just set the hub anywhere in the garage and it should work.
3. Pair the hub to your garage door opener
You will have to pair the MyQ hub with your garage door opener. This process is the same as if you are pairing a garage door opener remote to your opener. Except in this case your "remote" is the MyQ hub.
The exact process for pairing depends on your brand of garage door opener. If you are using the MyQ app installation instructions (which I highly recommend), it will guide you through the correct procedure for pairing the hub.
4. Mount and pair the sensor
There's a plastic tab that keeps the battery from powering the sensor. Remove it. Then, stick the sensor to the door. I stuck mine high up on the right side of my door. It's held on by velcro, so it can be easily removed to replace the battery when necessary. Lastly, follow the prompts from the app to pair the sensor to your hub.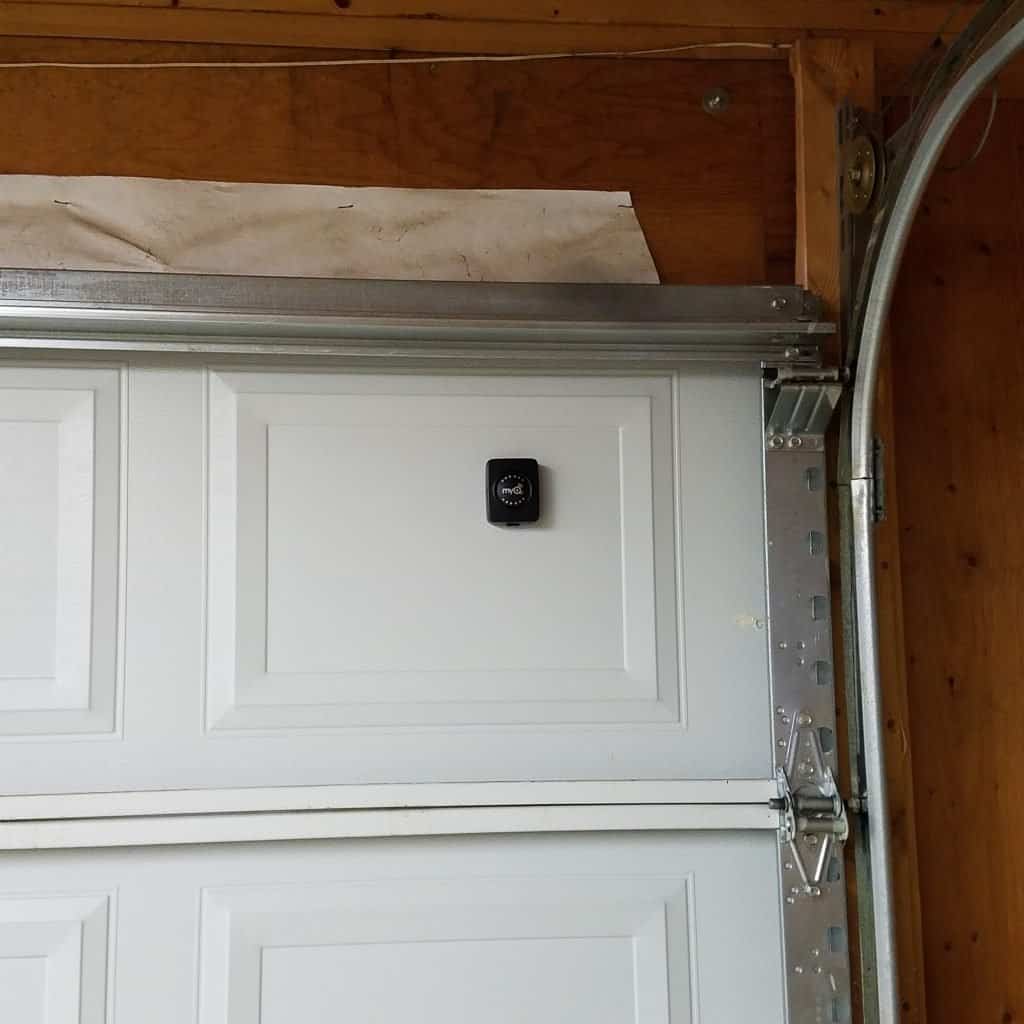 ---
That's it. No wiring!
You can use the same MyQ hub to control up to 3 garage door openers. However, if you want to control more than one opener, you will need to purchase an additional door sensor for each additional opener.
---
A simple schedule goes a long way
Most smart products come with some sort of schedule feature. It's such a basic feature that it's usually not very useful and not worth mentioning. However, in this case, I've found it's exactly what I need.
Before I had the MyQ, I would say my wife and I combined to leave the garage door open all night about 2-3 times per month.
Luckily, we never had anything stolen. However, we have had:
piles of leaves get blown in
rain soaking things that shouldn't be getting wet
neighborhood wildlife taking up residence
Since I can't remember to shut my garage door, I bought the MyQ to do it for me, and it works great. I use the MyQ schedule feature to shut my garage door every night at 11pm.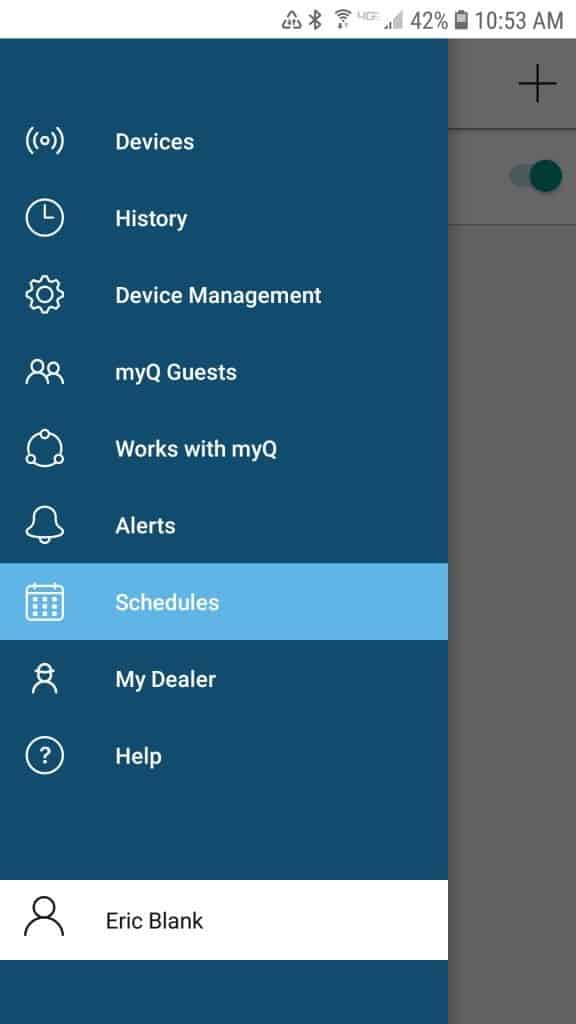 Reliable operation even with a marginal WiFi signal
I have a detached garage which means my MyQ hub is about 100 feet from my WiFi router. I checked my WiFi strength in my garage using the Netgear Analytics app. I checked it both with my garage door open and closed. It was rated between good and poor.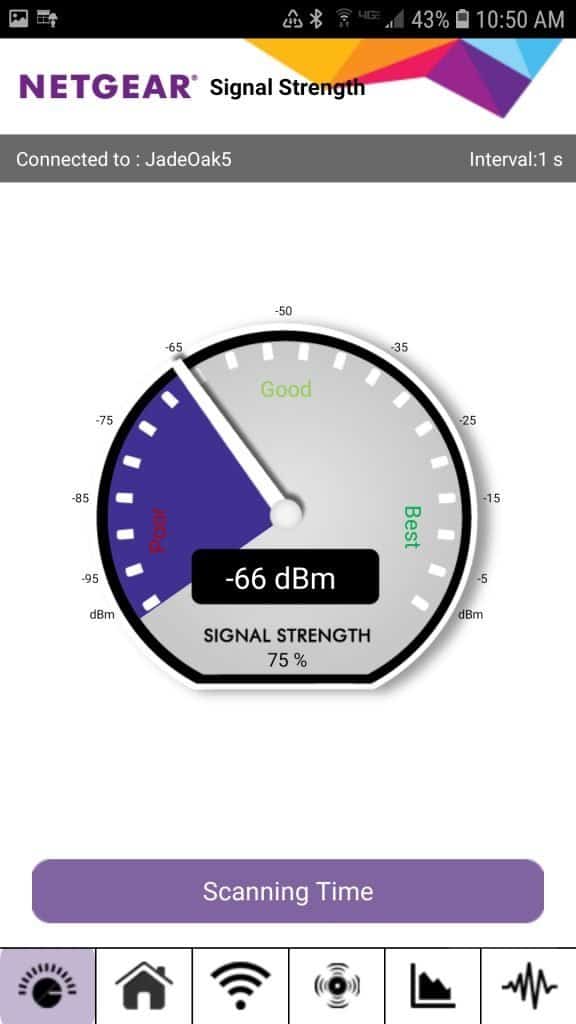 Before I bought the MyQ, I read a number of reviews that complained about problematic WiFi connections. So given my relatively weak signal, I was prepared to have some connectivity issues.
However, I've had the MyQ hub installed for over a month now, and I've had zero issues. It works reliably even with my so-so WiFi strength. I've probably used the MyQ to open/close my garage door over 100 times in the past month and I haven't seen it fail yet.
---
Subscription based smart home integration
The MyQ system includes free integrations with the following services: Amazon Key, Tend, Alarm.com, Wink, XFINITY, Alpine in-vehicle dash system, Clare Controls, Tesla EVE, Honeywell Total Connect.
However, the major integrations for the average smart home user are Google Assistant and Alexa. Why are they not on the free list?
Well, it's because Chamberlain has decided they are going to charge a subscription for your MyQ hub to work with Google and IFTTT.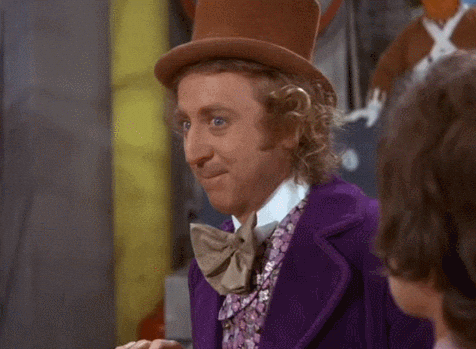 The subscription is only $10/year (or $1/month), but I'll be damned if I'm going to pay extra for something that nearly every other smart home product offers for free.
On top of that, their subscription still doesn't support Alexa. Technically, Alexa integration can be achieved if you have IFTTT. But again, IFTTT requires a subscription.
---
Alexa Voice Control Without a Subscription
I was getting ready to box this thing up and send it back because there was no way I was going to keep it if it didn't work with Alexa.
But, before I did, I figured I would see if I could find someone that managed to hack together a way to use Alexa without getting the subscription.
Well…seek and ye shall find.
I found a way that works perfectly. It requires the use of a smart home app called SimpleCommands (never heard of it?…me either). SimpleCommands acts as a virtual hub between your MyQ app and your Alexa app.
You can use the SimpleCommands app to create routines that either open or close the garage door. Then, you go to the Alexa app and discover new devices. The Alexa app will find the new routines as "scenes" and Alexa will recognize them as commands.
Once the SimpleCommands scenes are recognized, it's easy to add the open/close scenes to Alexa routines. I added the "close garage door" command to my "good night" routine.
If you want the full details on how to connect MyQ to Alexa, check out my tutorial right here.
---
Sends out a warning before closing
One minor annoyance I discovered when using the MyQ is that it the garage door doesn't close immediately when you tell it to. Instead, it sends out a five second warning of beeps and flashes before it starts to close.
Some people probably like this safety feature, but I find it somewhat annoying. However, it's not really Chamberlain's fault. Since the MyQ works wirelessly, it is required by law that the hub flashes and beeps for five seconds before closing.
And in case you're wondering…no, it can't be disabled. I've seen a few forum posts of DIY'ers successfully disabling the flashing and beeping, but the five second wait still remains.
---
Final Thoughts
I love having my garage door hooked up to my smart home and I wouldn't ever want to go back. There's something oddly satisfying about using my voice to open or close my garage door. It's definitely more satisfying than simply turning lights on or off. It makes me feel powerful, I guess?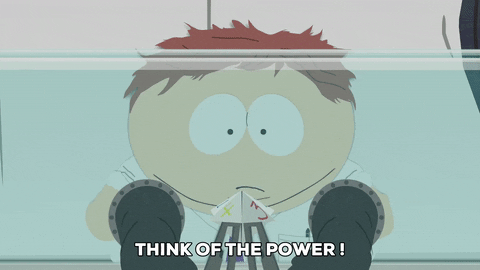 If I wouldn't have found a way to use Alexa with the MyQ, I definitely would have returned the Chamberlain MyQ hub. But thanks to the SimpleCommands integration, I'm actually quite satisfied with it.
I can open or close my garage door at any time with my Alexa commands. Plus, I can add the commands to any Alexa routines if I want even more automation.
It's easy to install and use and it does what what it's supposed to do. At this price, what else can you ask for?