I recently installed a Modern Forms Mykonos smart ceiling fan in my 3 season porch. The fan is super quiet. It perfectly matches the color and style of the room. And, it easily integrates into my smart home.
I wouldn't call myself an expert on ceiling fans, but I don't need to be an expert to be impressed. And, I was impressed…At least for the first two weeks.
---
---
Trouble staying connected
UPDATE: It has been several months since I originally wrote this, and since then, the fan has been working flawlessly. It responds quickly to all my Alexa commands and works reliably with my SmartThings hub.
I had zero problems with WiFi connectivity for about two weeks. Then one day I asked Alexa to turn on my fan and got no response.
In order to fix it, I power cycled the fan's WiFi module by shutting it off at the breaker. Then I disabled and re-enabled the Alexa skill. Now, the fan and app work fine, but Alexa is still a bit iffy. Frequently I have to repeat the Alexa command for the fan to respond.
I wondered if I was the only one with this problem and unfortunately it seems to be a widespread issue. Reviews of the app (both iOS and Android) are filled with customers that have had similar connectivity problems. Everyone seems to say the same thing, "fan's great, app sucks."
I really hope they can figure out these connectivity issues because the fan is great and the smart integrations are sweet when the fan stays connected. I will keep in touch with support and update this article when the problem is solved.
---
Find the model that fits your space
I purchased the Mykonos model because it matches the color and style of the room and because it's one of their lower cost models.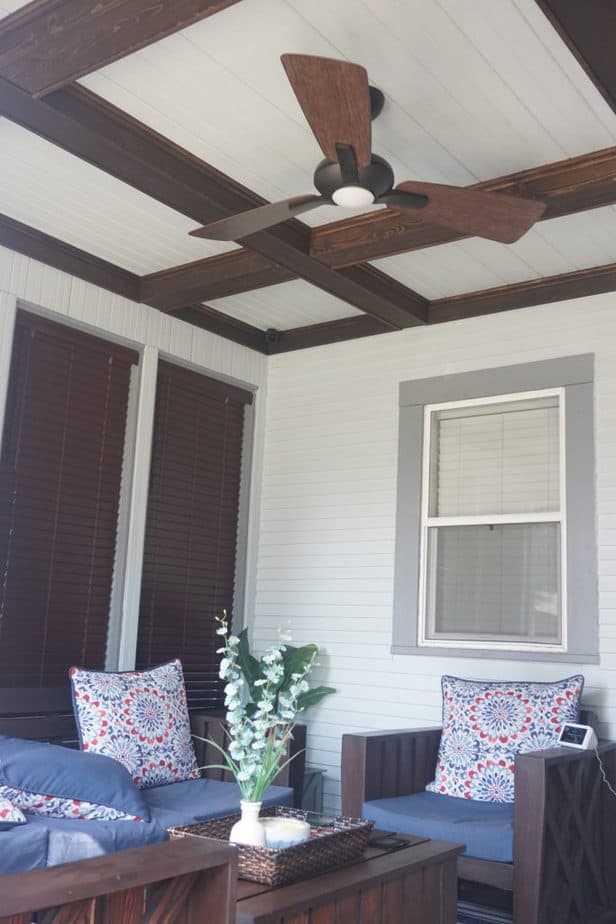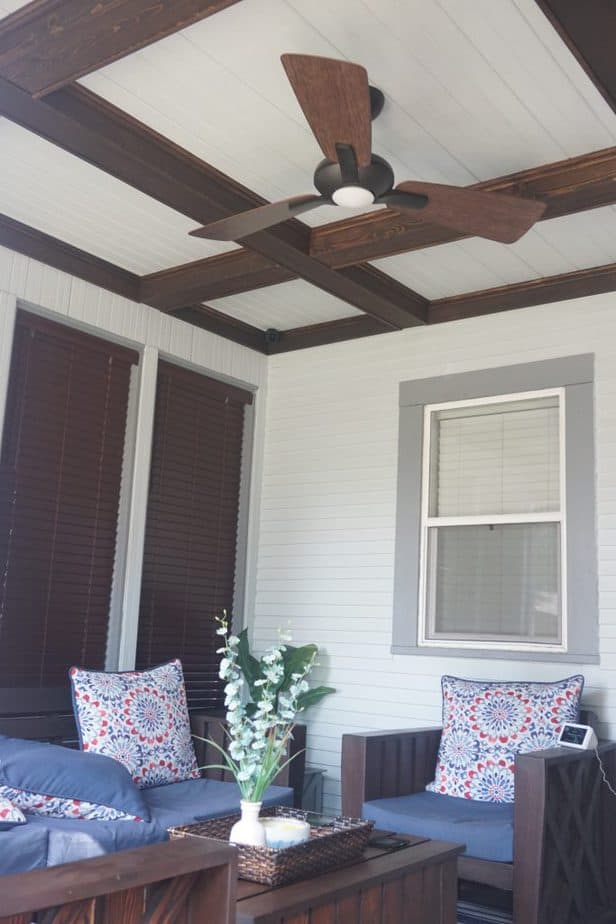 However, Modern Forms makes lots of models with a variety of sizes and styles (and prices). They have models to match just about any room and decor. The following models are a few of the models available:
Modern style – Modern Forms Axis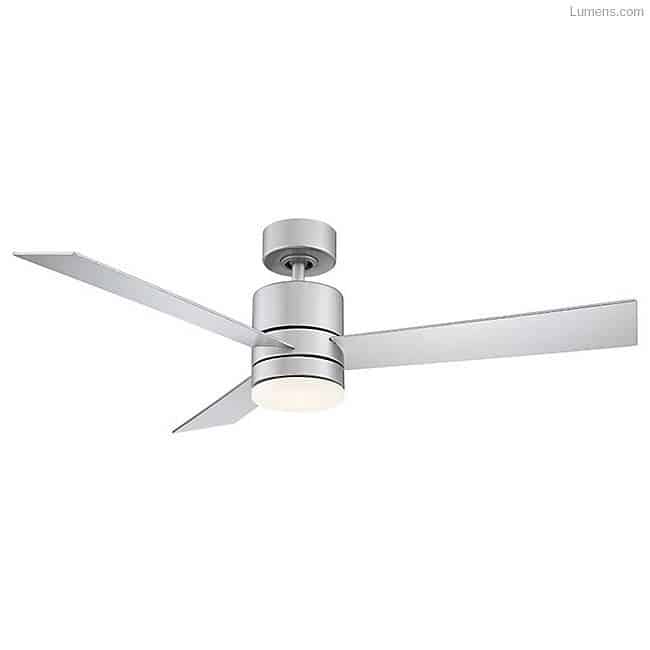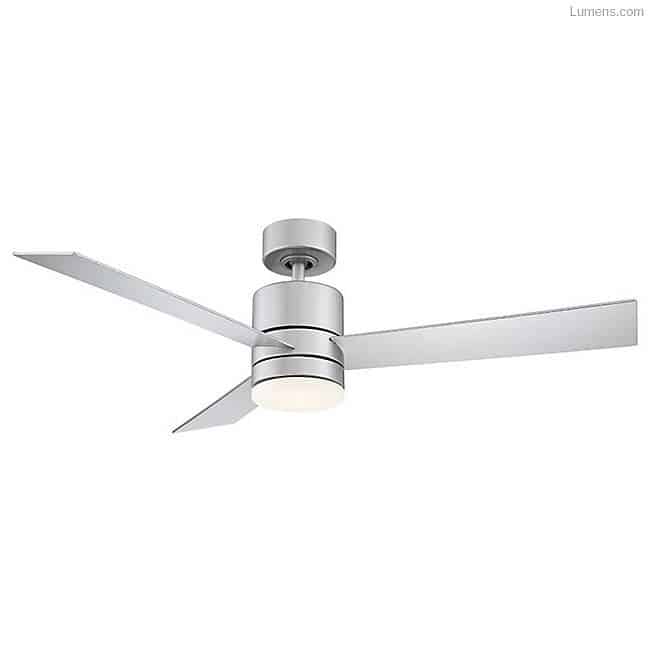 Rustic style – Modern Forms Aviator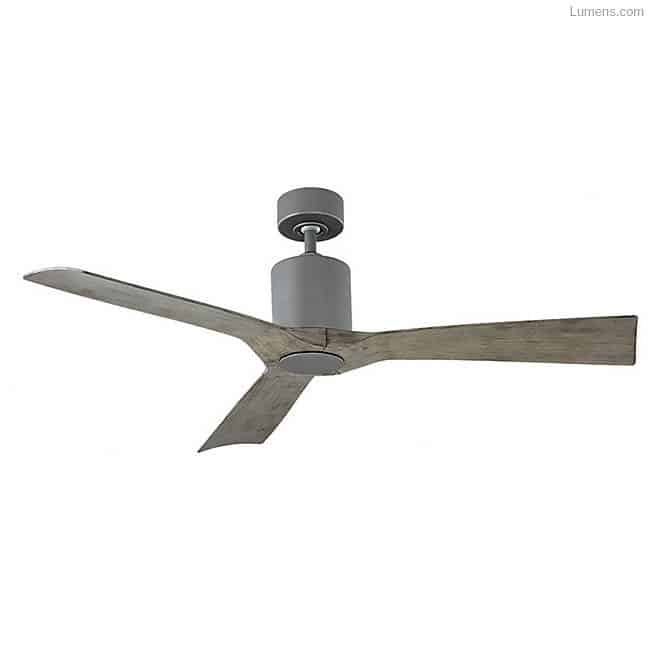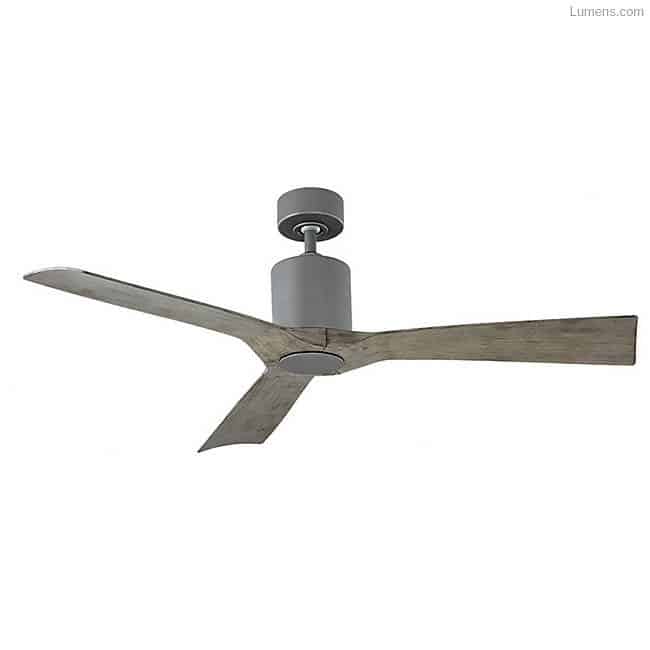 Industrial style – Modern Forms Cervantes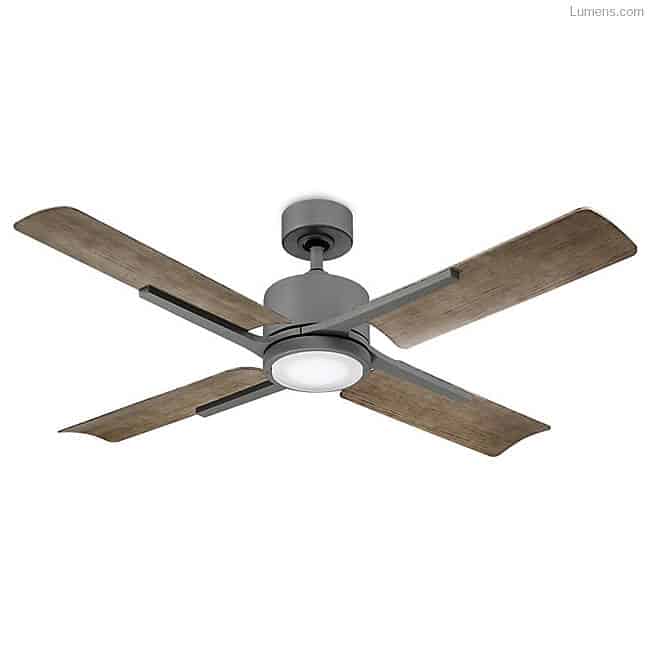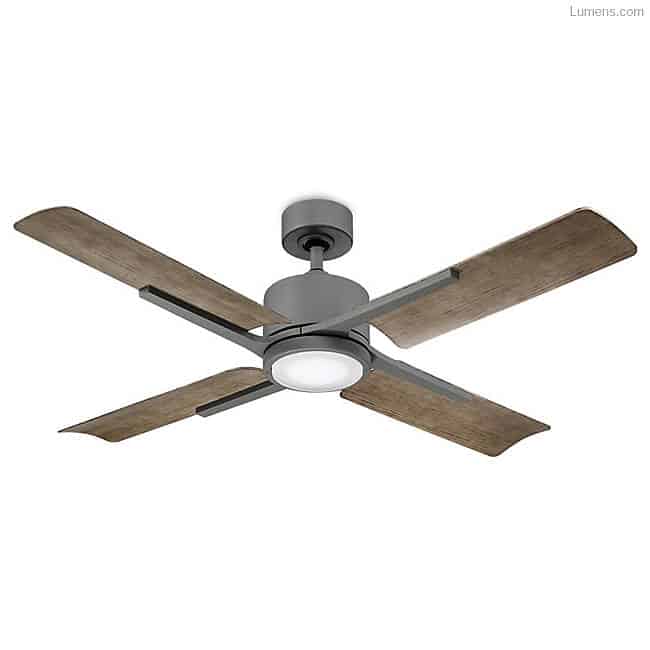 Classic style – Modern Forms Windflower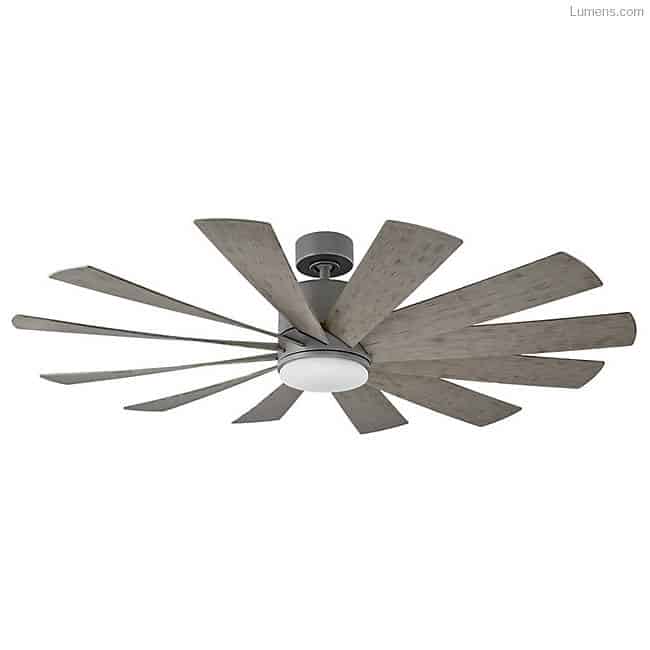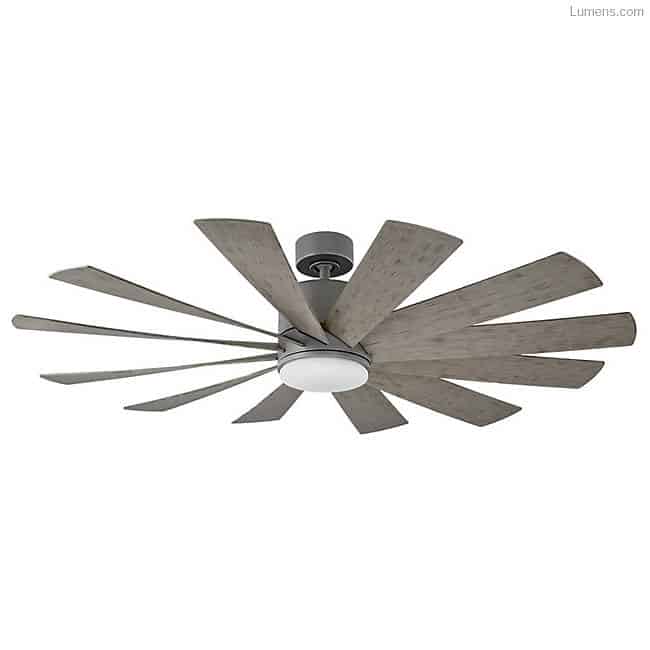 ---
Installation
The installation instructions were a little hard to follow at times. If I had never installed a ceiling fan before, I think I would have struggled.
The most intimidating part of the install is the wiring. The WiFi module has about 8 wires hanging out of it. It connects to the fan motor, the light, and your home's power.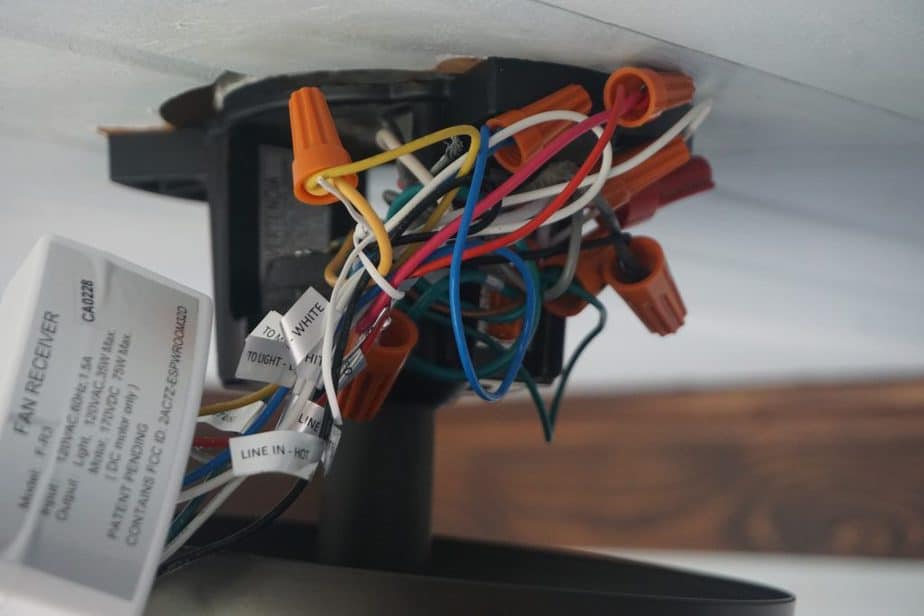 At first glance, it looks like a huge mess of wires. But (like the rest of the install) it's not as complicated as it looks. All the wires are color coordinated so it's just a matter of matching the colors and using the included wire nuts to connect everything.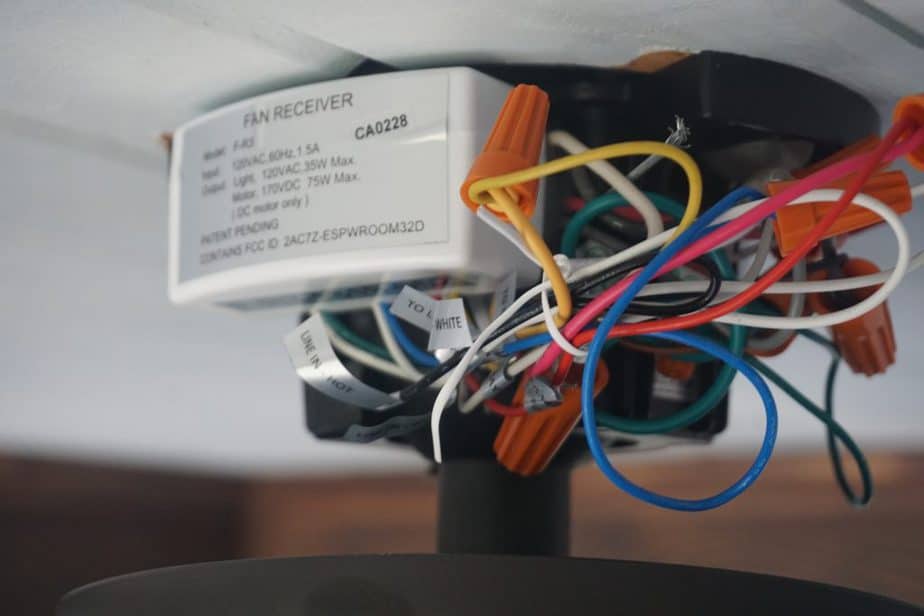 ---
Quality build and smooth operation
It's made with aluminum hardware and ABS blades. The fan appears to be balanced quite well. There is a very slight wobble at top speed, but I had to get dangerously close to see it.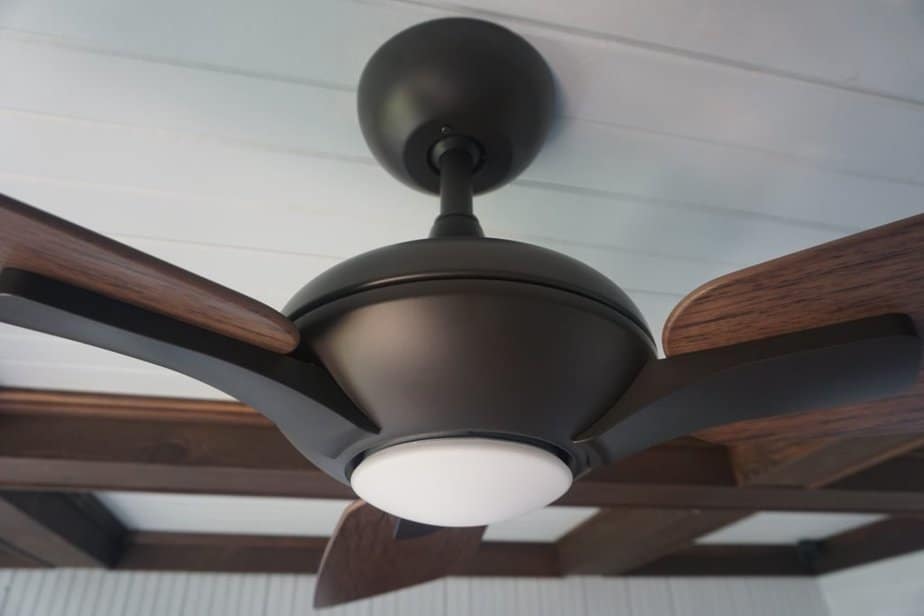 The long lasting DC fan motor is nearly silent. Even at it's maximum speed, the only perceptible sound is the sound of the air rushing over the blades. This is especially noticeable when using breeze mode, which randomly varies the fan speed to simulate a breeze. You feel the breeze and you hear the breeze. It really adds to the authentic feel of the breeze.
The LED light shines at an impressive 1110 lumens which is more than enough to light my 12′ x 12′ porch area. It's also fully dimmable for when you need to set the mood.
---
How to control Modern Forms fans
The Modern Forms fans are smart fans. They come with a WiFi module that installs neatly inside the fan housing.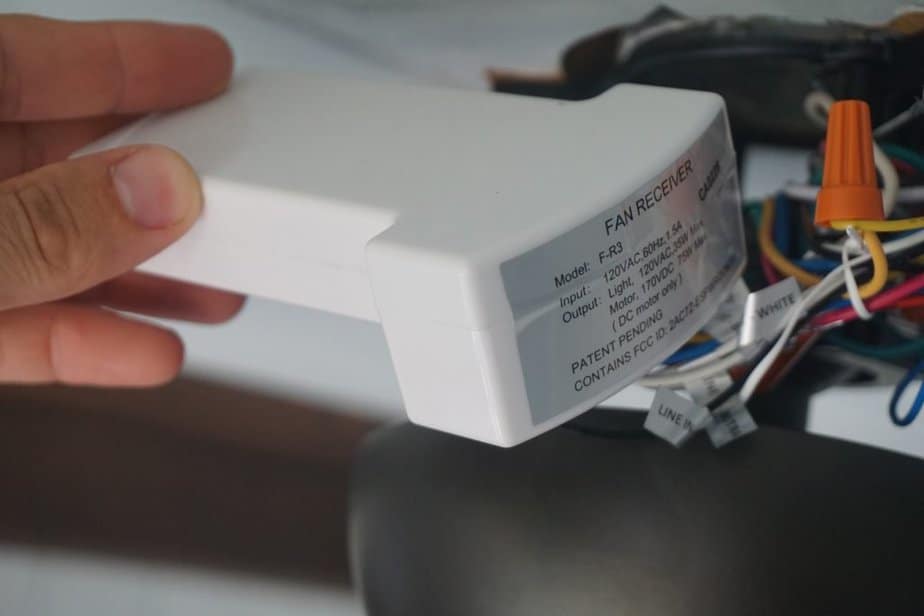 You can control both the fan and light using the Modern Forms app or you can connect them to Alexa (or Google Home or SmartThings).
Additionally, the fans come with a Modern Forms wall controller. The controller is essentially a remote that fits in a single gang box. It includes complete controls for the fan and light.
Of course, my home is a smart home so a wall control is usually only used as a last-resort. My preferred way to control the fan is by voice using Alexa.
---
Smart home integrations
All the Modern Forms fans use the same app to run their smart home integration. So even though each model looks different, they all have the same smart home integration.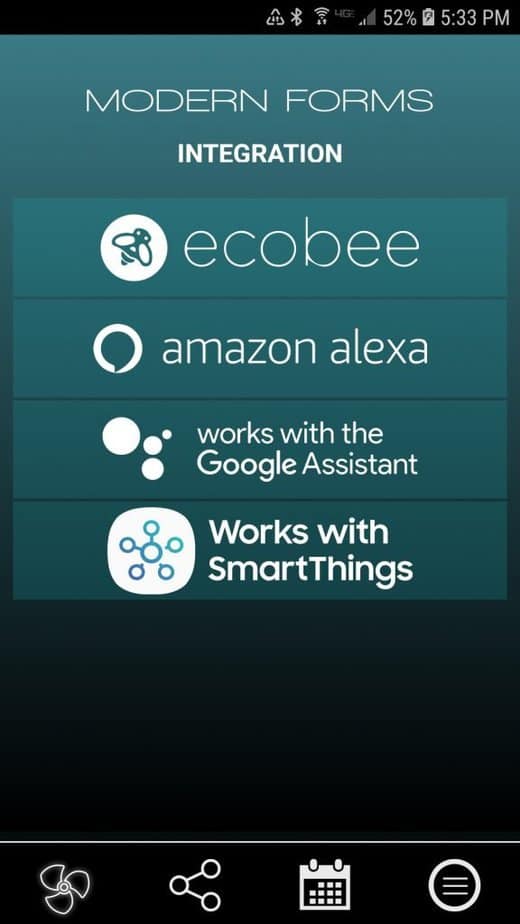 Use with Alexa
In order to use the Modern Forms fan with Alexa, you need to add the Modern Forms skill in the Alexa app.
The fan will show up as two separate devices in the Alexa app: a fan, and a light.
My preferred way to use any smart device with Alexa is to use groups. For example, I have an Echo Show 5 in my porch. Inside the Alexa app, all I need to do is place the Echo device, the fan, and the light in the same group (which I called porch).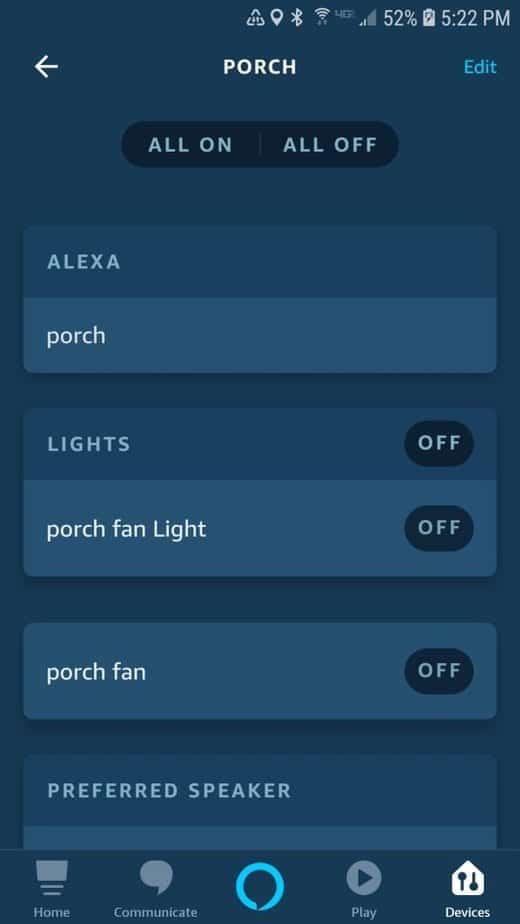 When using groups, you don't need to worry about the specific name you gave to each device. All you need to say is "Alexa, turn on/off lights" or "turn on/off fan" and Alexa figures out which specific device you're talking about.
One strange behavior I found with the Modern Forms fan is that the light only works if I say "turn on/off lights". If I say "turn on/off light", nothing happens. I'm not sure if this is an issue with the Alexa app or with the fan. But I do know that in other rooms with other smart lights, it doesn't matter whether I say light or lights.
Use with other hubs or voice assistants
The Modern Forms fans are also compatible with Google Assistant, SmartThings, and Control4. This potentially opens the door for more complex automation.
For example, I would like the fan to turn on automatically when the porch is occupied, but only if the temperature in the porch is above a given threshold. This is too complicated to do with Alexa routines. But, I can do this with SmartThings and the appropriate temperature and motion sensors.
Also, I saw some old reviews stating that the Modern Forms fans could not be used in SmartThings automations. This is not true anymore. You can include the fan and light in automations.
---
How do Modern Forms fans compare to other smart fans?
There's several companies that make ceiling fans with a similar quality. However, the only brand I've found that has a comparable smart home integration is Big Ass Fans.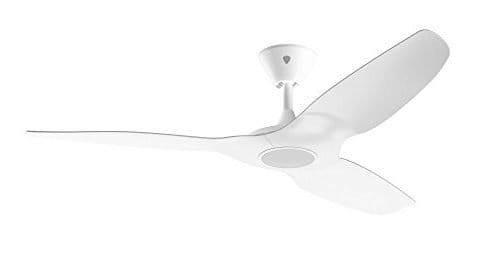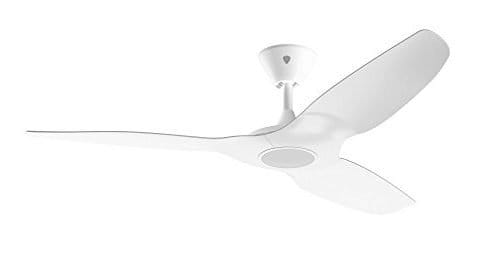 Their line of super-premium fans is beautiful and high-quality, but they're also quite a bit more expensive than the Modern Forms. To me, the idea of spending $1,000 or more on a ceiling fan is a bit crazy. If I had the money to burn, I would love to have one. But, for now, I think the Modern Forms fan gives me everything I need from a ceiling fan at a much lower price.
Another popular way to make a smart ceiling fan is to use an RF receiver in the fan. Then, a WiFi connected hub sends commands to the fan via RF. This is how the Bond bridge for ceiling fans works.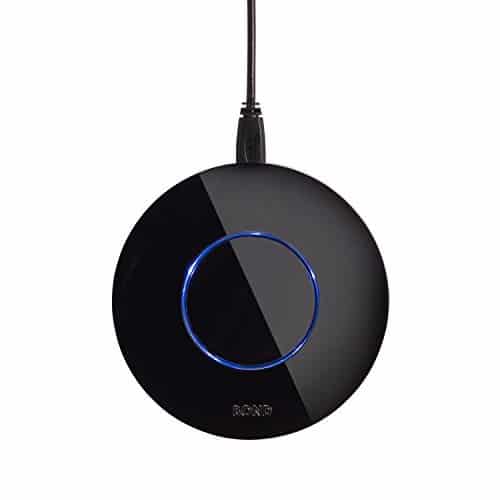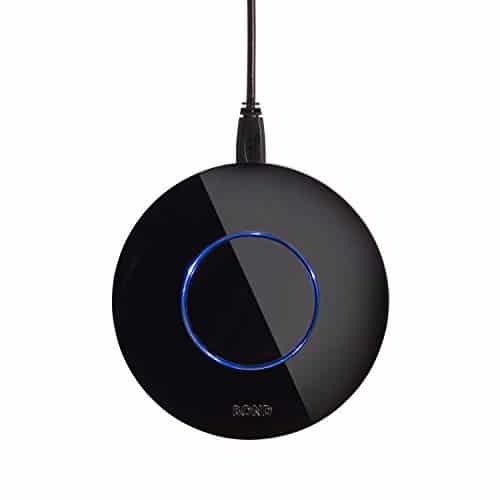 While the RF signal that Bond uses tends to be very reliable, the main problem is that it's a one-way communication. Bond can only send signals to the fan. The fan can't send a signal back to Bond. Therefore, Bond doesn't know if the fan or light is on or off.
This is good information to know for more advanced home automation. For this reason, I believe the WiFi controller used by Modern Forms is a superior option.
---
Where To Buy
The Modern Forms fans are sold all over the web, but I bought mine at lumens.com. One advantage to shopping on Lumens is you tend to get a great selection of matching decor while shopping for a fan. You can also filter specifically for smart ceiling fans to easily compare Modern Forms to other smart ceiling fans.
Most of the Modern Forms models are also available on Amazon. You will have less flexibility when ordering any necessary accessories, but for some models, Prime members may be able to get faster shipping.
---
Final Thoughts
The Modern Forms fans are quality built ceiling fans at a mid-level price point. They come with fully integrated smart home capabilities and lots of style and size options.
I am quite happy with my fan.
There certainly are less expensive fans out there, but most of the lower cost fans don't come with long-lasting, ultra quiet DC motors. And, none of the "cheaper" models come with a fully integrated smart home module.
The only real negative has been my trouble with Alexa integration, which seems to be fixed for the moment (fingers crossed). The Modern Forms fans build quality is already on par with similarly priced fans. If they can iron out the connectivity issues, their smart ceiling fan would be a decisive winner over the current competition.