Line Voltage Smart Thermostats: Yes, They Do Exist
You have electric heat in your place. You probably have multiple thermostats to control that heat. Now you've decided it's time to get those heaters some smart control.
Is it even possible without spending hours hacking together a DIY solution?
Of course it is. All it will take is a quick read of this article. I'll fill you in on the latest products available and which ones will fit best in your home.
| Image | Title | Price | Buy |
| --- | --- | --- | --- |
| Top | Mysa Smart Thermostat for Electric Baseboard Heaters | | Buy Now |
| Top | Stelpro ASMC402 Smart Home Wi-Fi Controller Thermostat | | Buy Now |
| Top | Stelpro ASMT402 Smart Home Thermostat | | Buy Now |
| Top | Stelpro Z-Wave Plus KI STZW402WB+ Thermostat | | Buy Now |
Prices pulled from the Amazon Product Advertising API on:
---
---
Why Would I Want A Line-Voltage Smart Thermostat?
You mean you need a reason other than the fact that smart thermostats are super cool and geeky and all the rage right now?…Okay here's a couple:
Minimize electricity to save big
Electric heat is the most expensive heat (at least where I'm from). If you can shut it off when you don't need it or make it more efficient when you do need it, savings will add up in a hurry. These smart thermostats are designed to heat your home as little as possible while still keeping you comfortable when you're home.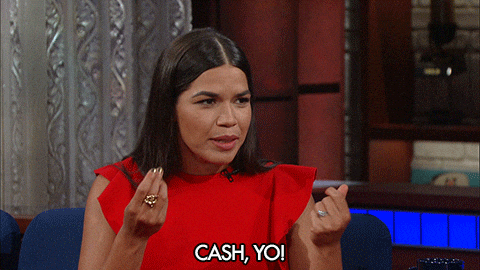 Zoning offers the potential for even bigger savings
Line voltage systems are usually multi-zone systems, meaning each thermostat operates independently of the others. For example, while I'm sleeping, I could turn off the heat in my living room and turn on the heat in my bedroom.
Multi-zone systems offer the most potential for big energy savings. However, it requires a lot of manual thermostat adjustments for maximum savings. Adjusting all the thermostats each night and morning is a pain. A smart thermostat can be used to schedule all these cumbersome daily adjustments so that all the savings happen automatically.
Remote access to all your thermostats in the palm of your hand
Most people that have a need for a line voltage thermostat, have a need for multiple thermostats. A typical setup might have a thermostat in each room. So, if you want to change temperature settings for the whole home, you need to go around the entire home and manually adjust each one.
For example, say you want head off to some sunny, tropical paradise for a week during the dead of winter. Before you leave, you run around the house and turn down all 5 or 10 thermostats to an energy saving 60 degrees. But, you forget one. Even though you only forgot one, heat from the heated room easily spills over into the unheated rooms and ultimately that one heater ends up running constantly while you're gone.
With a smart thermostat, you don't have to worry about that. All temperature settings can be set up to be adjusted automatically depending on whether you're home, away, sleeping, or any other situation you can think up. Even if you don't have it setup to happen automatically, you could conveniently schedule a temperature change on your smartphone from anywhere in the world.
---
6 Considerations Before You Buy A Line Voltage Smart Thermostat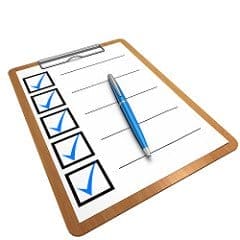 Here's a few guidelines to help you decide if a line voltage smart thermostat is what you need, and some advice on how to pick the best one for you.
1. Which Systems Require A Line Voltage Thermostat?
Almost all applications for line voltage thermostats will involve an electric resistance heater of some kind. If you have any of the following heater types, you will need a line voltage thermostat: electric baseboard heaters, wall convectors, fan forced wall convectors, under floor heat*.
*There are smart thermostats made specifically for under floor heaters. The thermostats in this article would still probably work for under floor heaters, but the thermostats in this article are specially made for them and would work better.
What about fan coil heating units?
A fan coil heating unit does require a high voltage thermostat. However, it also requires multi-speed fan control. None of the line voltage smart thermostats I have found have the ability to separately control a multi-speed fan. Therefore, they won't work with a fan coil heating unit.
What Else Isn't Supported?
Just in case you're not sure, I'll be clear. These thermostats won't work for central forced air furnace systems. This includes (but is not limited to) electric furnaces, gas furnaces, heat pumps and boilers. For those systems, you usually need a low-voltage smart thermostat like Nest or ecobee.
Can These Thermostats Control My Air Conditioner Too?
No. The smart thermostats in this article only control heaters. If your heaters require line voltage thermostats, it's unlikely that you'll be able to control your heating and cooling with one thermostat.
2. How Many Thermostats Will You Need?
In order to add smart control, each existing thermostat will have to be replaced with a smart thermostat.
A whole home that's heated with electric resistance heat probably has at least 5 different thermostats. Usually there's at least one for each room, so depending on how big your home is, it might even be more like 10 thermostats.
If you have a room with multiple heaters, you could potentially wire them all together so that they are controlled by only one thermostat. Just make sure that the combined draw of the heaters doesn't exceed the limit of the thermostat.
Price becomes more of a factor
Of course, if you need to buy 5 plus thermostats to outfit your home, you'll be a little more aware of the cost for each one. It seems like most manufacturers are aware of this and they have priced their products accordingly. Premium smart thermostats for line-voltage are generally about half the price of premium smart thermostats for low-voltage.
3. Wireless Connection Type
One of the main reasons for not using WiFi in a smart home product is that it requires lots of power compared to other popular home automation wireless technologies. Line-Voltage thermostats will not have this problem. They get their power straight from the main line. So, there's plenty of power to go around. With WiFi, the thermostat connects directly to your home's WiFi router so that you can control your thermostats remotely from your smartphone. WiFi offers the easiest solution for most people. A WiFi thermostat will come with its own app and will usually offer the simplest setup and programming.
A Zigbee or Z-Wave thermostat will require the use of a secondary hub. If the thermostats connect directly to a third-party hub like Samsung Smartthings, it usually means you will be using the hub's app and interface to control the thermostat. This also means that all scheduling and smart behavior will need to be programmed by you using your hub's software.
However, sometimes manufacturers will provide their own hub (sometimes called a bridge). If the thermostat comes with its own hub, you can expect the thermostat to come with its own app. Setup and programming should be similar to a WiFi setup except that you'll have to plug in the extra hub that acts as a bridge between the thermostat and your WiFi router.
4. Relay Or Integrated Circuit?
If you've ever been around thermostats, at some point you've probably heard a clicking noise coming from the thermostat when the heat turns on or off. The noise is caused by a mechanical switch inside the thermostat called a relay. The noise is loud enough to be noticeable but not so loud that its a major problem. However, if a thermostat were to start turning the heat on and off every couple seconds, it would quickly become annoying.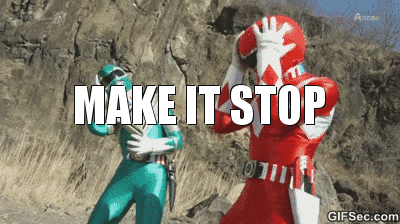 Some thermostats have stopped using relays and instead use an integrated circuit (IC) to do their switching. These ICs are more durable than relays and operate virtually silently. This means they can rapidly switch the heat on and off without annoying the user or wearing out. With rapid switching its possible to heat at different rates. This can result in more accurate and efficient heating.
5. Single Pole Or Double Pole?
A heater connected to a single-pole thermostat is never truly disconnected from the power unless you shut the power off at the breaker. Even if the heater is not actively heating, there is still a voltage across the heater's wires.
A double-pole thermostat can completely shut off the heater without shutting off the thermostat. This could be useful if your residence is empty for long periods of time and the heat can be completely turned off. Also, if a double-pole thermostat is set to the "off" setting, there should be no risk of electric shock from the heater. However, it is still advisable to shut off the power when working on the heater.
6. Safety Note: Installing A Line Voltage Thermostat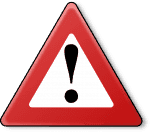 A line voltage thermostat installation is pretty simple. Usually, it's just a matter of matching 2 wires (sometimes 4) together. But, if you don't know what you're doing, it could be dangerous because it involves working with high-voltage wires. These are the type of shocks that could potentially knock you on your butt, burn you, or even kill (unlikely, but possible) you. So, if you plan on doing the installation yourself, please MAKE SURE you turn off the power first.
---
6 Line-Voltage Smart Thermostats:
As you might expect, the market for line voltage smart thermostats is much smaller than the more popular low voltage thermostats. A couple years ago you would be hard-pressed to even find a single one. However, today you have a handful of quality smart options to choose from.
1. Mysa Smart Thermostat
Mysa has delivered. Too often, companies try hard to make fancy smart features but can't even get the basics right. Mysa succeeds with the basics. The Mysa WiFi thermostat is my current top pick (full review) for line voltage applications.
It offers an easy setup and a reliable connection. The thermostat connects directly to your home's WiFi router without needing any extra hub or bridge. And, once it's connected, it stays connected. If you do happen to have any issues, the Mysa website has an extensive support section with well organized FAQs, troubleshooting, and instructions.
The Mysa app allows you to easily group your thermostats into zones, which is a necessity for line voltage thermostats. All thermostats in a zone can then be controlled as if they were an individual thermostat.
It has integrated voice control with popular voice assistants including Alexa, Google, and HomeKit. With native support for Apple HomeKit, Mysa is the only line voltage thermostat I've found can be used with HomeKit.
They also have an IFTTT channel up and running but it's fairly limited right now. The only available action right now is to set the temperature of a single thermostat. I'd like to eventually see the ability to set the temperature for an entire zone.
Now that they have had a successful product launch, Mysa has made smart home compatibility a priority. Their ambitious roadmap details adding a bunch of enticing smart features to their WiFi thermostat in the next year.
Included on the roadmap is a native geolocation feature scheduled to be completed in early 2019. The ability to use your smartphone's location to set your home's thermostat to home or away modes is my number one most useful feature for a smart thermostat. Mysa does have an IFTTT channel, which means while you're waiting for the native integration to be completed, you can set it up yourself using this tutorial.
I've researched the limited number of smart thermostats for line voltage and if I was going to buy a bunch of them, I would go with Mysa. I trust the product and I trust the company.
Mysa Smart Thermostat | Check Price
2. Stelpro Maestro
The Maestro line of products is the latest smart thermostat from Stelpro. It's the result of a collaboration between Stelpro and 3 other leading IoT companies.
The Stelpro Maestro system consists of two devices. There's a plain smart thermostat (the white one) and a controller thermostat (the black one). In my opinion, the black Maestro controller thermostat is the slickest, nicest looking thermostat available for line voltage applications.
The plain smart thermostat is a Zigbee connected thermostat. The controller thermostat is both a functional smart thermostat and a Zigbee hub.
The plain thermostat can connect to your existing Zigbee enabled home automation hub without any extras. Or, if you don't already have a Zigbee hub, it can connect to your home network through the controller thermostat.
However, in order to have access to the Maestro app and all of its convenient features, you'll need to connect through the controller thermostat. You only need to buy one controller thermostat. After that, you can connect all your other Maestros to the one controller.
It's probably worth it to buy the controller thermostat because the Maestro app has an impressive set of features. It includes integrated geofencing, energy usage reports, easy grouping of thermostats into zones, integration of local weather data to improve heating efficiency, and an IFTTT channel.
The one thing it lacks that I wish it had is native voice control. I use voice control daily with my current thermostat setup. In order to get voice control with the Maestro, you'd have to use a third party integration such as SmartThings.
It's hard to get much information on the Stelpro Maestro. I haven't been able to personally test the Maestro, and I haven't found any reports of customers that have used Maestro. Unfortunately, until I test it myself, all I really have to go on is what the manufacturer's website says.
Stelpro Maestro Controller Thermostat | Smart Thermostat | Check Price
3. Stelpro Ki
Not everyone needs their smart thermostat to come with all kinds of extras. Many home automation control freaks (and I say that with love and respect) just want a simple thermostat. All they really need is a reliable connection to their home automation hub and a device that does what it's told. From there, they can do all the fancy smart programming themselves.
If you're one of those freaks, the Stelpro Ki is what you're looking for. There's no proprietary hub to buy and there's no companion app. It's a thermostat that does what it's supposed to do: turn the heat on and off.
The Stelpro Ki works with baseboard and convectors. It's doesn't work with fan powered heaters (learn more).
4. Sinopé
The Sinopé thermostats for high voltage have been popular among home automation gurus for a few years. For a long time, this and the Stelpro Ki were the only reliable and readily available high voltage smart thermostats available in the US.
The Sinopé thermostat uses a non-standard wireless communication based on Zigbee.  Therefore, you won't be able to connect the thermostat directly to your home networks. Instead, you'll need the Sinopé web interface (GT125) to bridge the gap.
The GT125 web interface will connect the thermostats to your WiFi network. From there, you can access available integrations with Amazon Alexa and Samsung SmartThings.
Sinopé does not have a mobile app for their device. Instead, you login to a web portal called Neviweb to manage your thermostats. The web portal gives you access to all the convenient features Sinopé has designed for you. You can create a schedule, set your devices to home or away modes, and view energy reports.
The Sinopé thermostat works seamlessly with baseboard, convectors, fan-forced convectors, and radiant ceiling heaters.
5. Atmoz Wifi Programmable By King Electric
While most of the other line voltage thermostats are made by our friendly neighbors to the north, the King Electric Atmoz is made right here in the US. King Electric is based in Seattle, WA and has been making reliable electric heating devices since 1958.
The Atmoz uses WiFi, so it doesn't require any additional hubs. It can be controlled with its own app or with Alexa using the Atmoz skill.
It is available in a single pole or double pole version. The latter allows for the thermostat to completely shut off the heater without shutting off the thermostat.
It supports baseboard, convectors, and fan-driven electric wall heaters.
Unfortunately, the early days of the Atmoz have been plagued with quite a few customer complaints. The majority of complaints are related to some pretty serious WiFi connectivity issues and generally clunky app performance.
However, all is not lost. The manufacturer is aware of the problems people are having and they are making a serious effort to fix it. They have upgraded the antenna to improve the WiFi signal strength and added a better WiFi chip so that it recovers from disconnects more effectively. They are also now able to provide over the air updates to the thermostat's firmware if needed.
For now, there are lower cost options that have a more proven reliability record. I'll make sure to update this post as reviews start to come in on the most recent improvements.
6. Caleo CaSa
The Caleo by Casa is a WiFi thermostat built for electric baseboard heaters. You can control your thermostat with the Caleo app on your smartphone or by signing into the Casa Connect web console. It's also compatible with IFTTT.
Judging by the poor reviews on Amazon, I wouldn't get too excited about the Caleo. Many reviewers complained of unreliable connections and non-responsive customer service.
I usually don't give too much credit to reports of poor WiFi connections. There's too much room for user error and variability between WiFi setups. However, when people start complaining about unhelpful or non-existent customer service, my spidey sense starts to tingle.
Customer reviews of the Caleo App are also discouraging. There are lots of reports of frequent crashes and disconnects with little sign of any updates coming.
Casa Caleo has multiple reports of poor customer service and a lack of recent updates. It seems to me that it's a product that is either stalled or dying. In a constantly changing environment like the smart home space that's not good. I would steer clear of Casa for now and look towards Mysa. It's a bit more expensive, but I believe it's clearly a better product.
---
Final Thoughts
The Mysa smart thermostat has an attractive design and reliable operation. It's easy to setup and doesn't require any extra hubs. Its feature set isn't quite as developed as Maestro, but it has the most important smart feature: native integration with all three major voice assistants. The most useful feature it's currently lacking is geofencing. It's expected to be added in early 2019.
Maestro is the best looking of the bunch. And, it has the most smart features. However, it lacks voice control, which is my number one most used feature on a daily basis.
In a world where there's apps for everything, it seems odd that Sinopé would rely on a web console as their main interface. Both Sinopé and Maestro have similar setups. They are Zigbee thermostats with the option of having a central controller. But, Maestro is just better. It's better looking, has more features, and is offered at a similar price. For those reasons, I don't think I would consider Sinopé.
At this time, I think Caleo and Atmoz are too unreliable to be worthy of a recommendation. It's worth noting that the manufacturer is currently making a solid effort to improve the Atmoz product. Once I have more data on the improvements, I'll be sure to update the article.
Stelpro Ki is the best option for the programmer. It doesn't come with any smart features, but it's the lowest price of the group and it'll be reliable.