When GE Cync switches were first released, I saw a lot of negative feedback from users citing unreliable WiFi behavior. For that reason, I initially avoided testing them out.
However, since the release, the line has expanded to multiple switches and bulbs which promise to work together and simplify many of the problems that arise with DIY smart lighting.
Once I saw how versatile and simple the devices seem to be, I figured it was time to test them out for myself.
---
Overview
The GE Cync suite of products makes it wonderfully painless for someone with little to no previous home automation experience to automate their lighting.
Aside from a few app-related annoyances, my experience with Cync has been very positive. It makes it very easy to convert any room to smart lighting that can be controlled by switch, motion, or voice. The devices are responsive and reliable, which is especially important for lighting applications.
However, if you're interested in advanced automation capabilities, you will most likely be disappointed. The Cync products only "play nice" with other Cync products and they don't integrate easily with advanced automation hubs.
---
How do GE Cync switches compare to my other favorite smart switches?
Cync makes it very easy to create smart rooms that work together. If you fill a room with Cync switches and lights, you can easily create motion activated lighting, 3-way switches, and voice controlled lighting.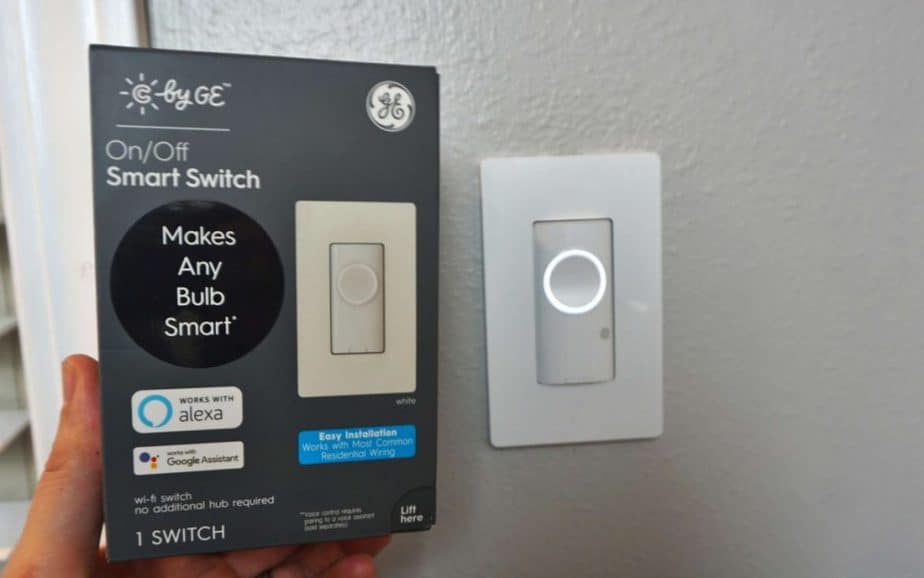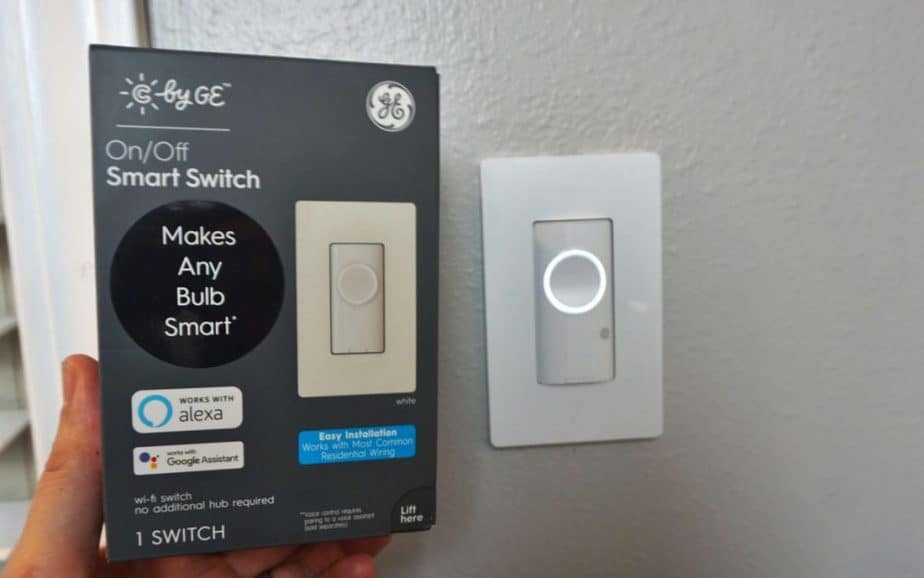 It doesn't require any additional hubs or in depth tutorials. All you need to do is physically install the devices, then group them together in the app. It's very easy.
While Cync is great for the beginner or casual smart home enthusiast, you will probably be disappointed with Cync products if you are a hardcore home automation geek. You don't get very much control of your automation and you are restricted to using only Cync products.
Lutron Caseta is still best for pure lighting applications. The Lutron products are incredibly reliable and responsive. I've been using Lutron for over 2 years, and I don't think I've ever pressed the button and not had the light come on.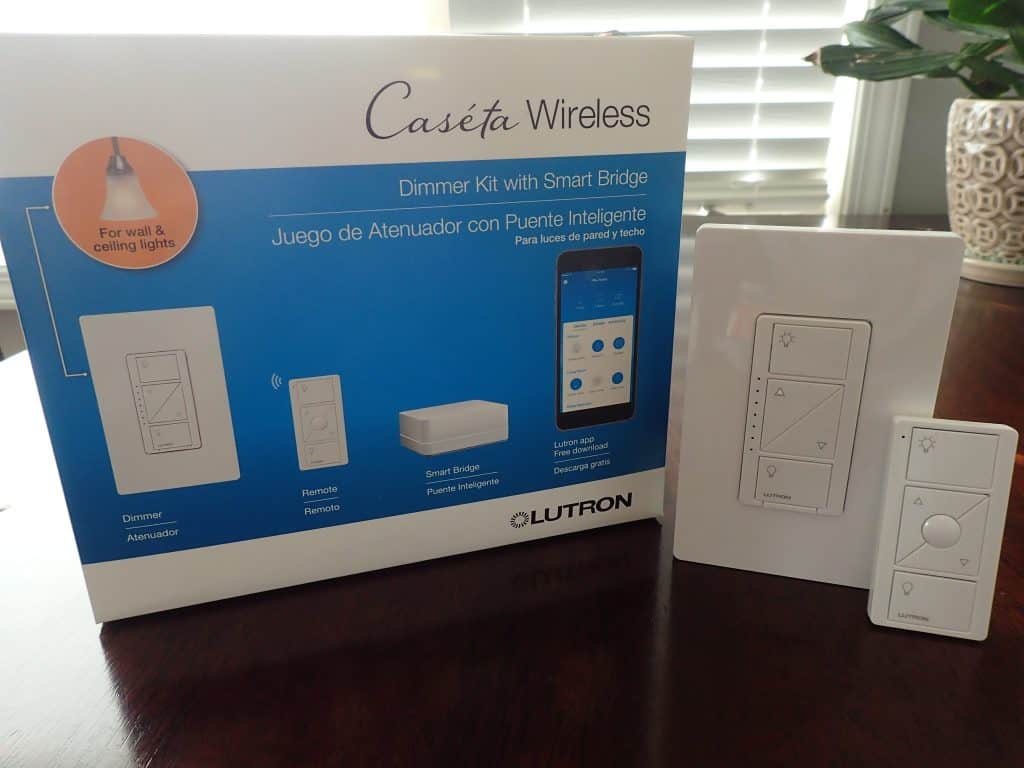 They are also quite versatile. They can be used in no neutral installations and work equally well with incandescent or LED bulbs. The main limitation to Lutron is the inability to use color changing smart bulbs.
My review | Check Price
Inovelli is a Z-Wave switch (see more like this) which provides complete control for the home owner that's obsessed with automation.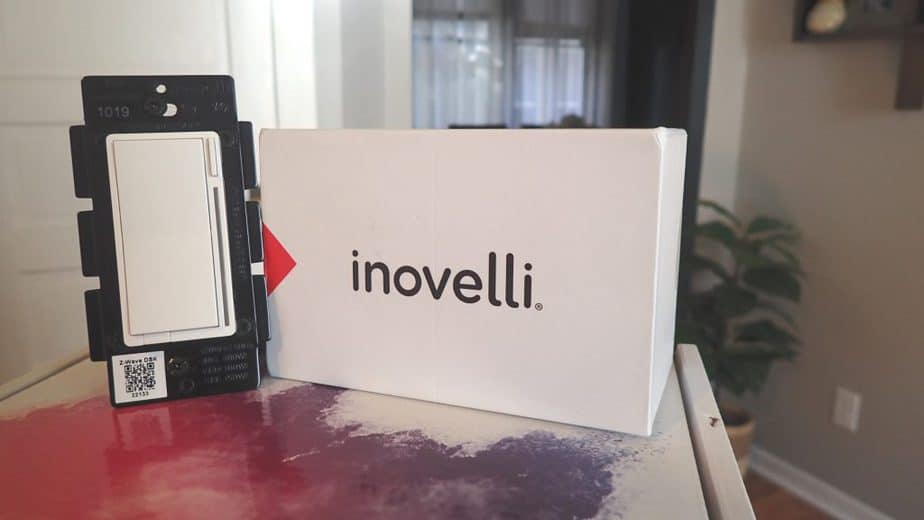 You can use the Inovelli switches to simply control your lighting, or if you're adventurous, just about anything in your smart home. However, the setup requires an additional hub and a fair amount of know-how.
My review | Check Price
---
No hub required for GE Cync
It's very easy to get started with the Cync wired smart switches. They connect directly to your home's WiFi router. Therefore, there's no need for another hub.
The latest Cync products use both WiFi and BlueTooth. Using WiFi, they can all connect directly to your home's router for configuration, updates, etc. Once set up, they can use BlueTooth to communicate directly between devices. For example, if you press the button on a Cync switch, it can send a BlueTooth message directly to a Cync smart light. This cuts out the middle-man and creates a faster, more reliable system.
---
GE Cync works with no neutral
My home is over 100 years old and has a number of light switches that don't have a neutral wire in the switch box. The Cync switches can be purchased in either 3-wire or 4-wire version. The 3-wire version is designed to work with wiring like mine (no neutral).
A convenient addition with the 3-wire version is that it comes with an adapter socket (dummy load) for low power LED bulbs. Other smart switches that work with no neutral may require you to purchase a separate "dummy load" for low power (LED bulbs) applications. This will end up costing an extra $10-$15 per switch.
---
Easily add a switch where needed
If needed, Cync also has an option for wire-free smart switches (check price). You can stick them on the wall anywhere you want a switch. This is awesome for old homes that have outdated (or non-existent) light switch locations.
My home was built over 100 years ago. There's actually a grand total of zero light switches in the living room area. In order to fix that problem, I can plug a smart bulb into any lamp, plug the lamp into the wall, then use the app to create a room that contains the bulb and the switch and slap it on the wall. Voila!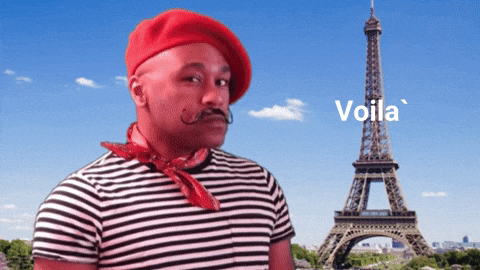 It's also incredibly convenient for adding a 3-way switch basically anywhere you want one.
NOTE: In order for the 3-way arrangement to work, the switches must be the same type. For example, dimmer must be paired with dimmer.
---
GE Cync switches work with smart bulbs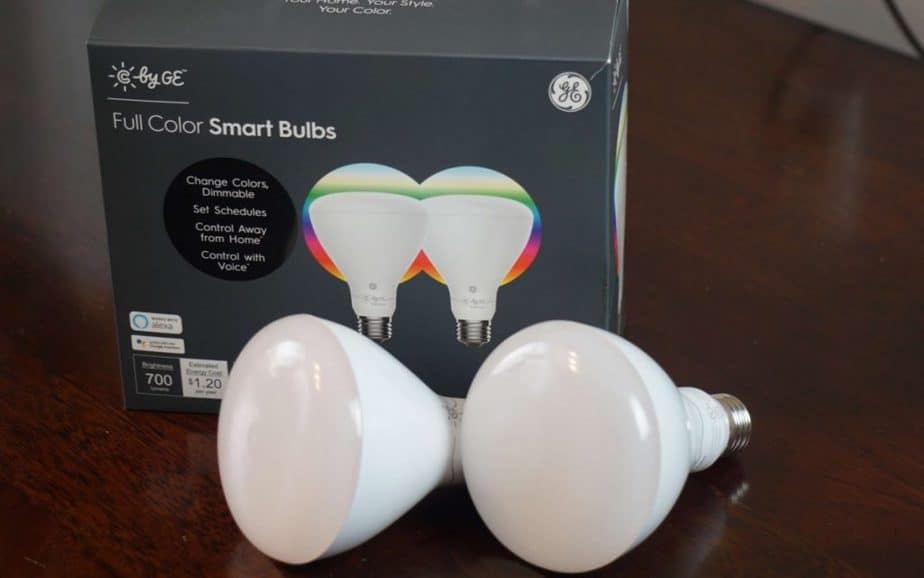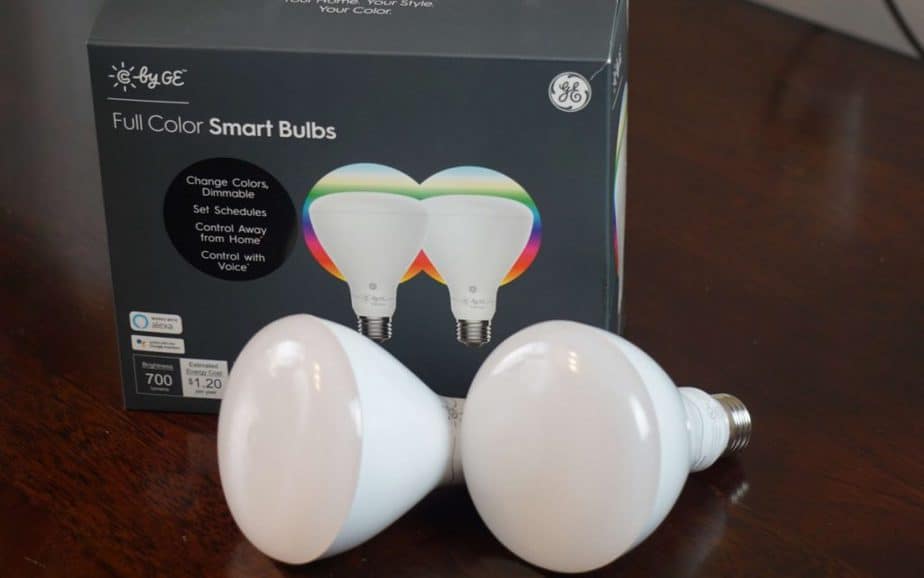 As I mentioned above, all the latest Cync devices can communicate with each other. This includes the ability for a Cync smart switch to communicate with a Cync smart bulb.
Why would you want a smart switch connected to a fixture with smart bulbs? Isn't that smart device overkill?
Not necessarily.
If you want color changing lights, you will need smart bulbs. But, if you have only smart bulbs, you lose the simple ability to manually control the lights with a switch. Therefore, in order to have the added benefit of color changing lights but not lose the simplicity of an on/off wall switch, you need both smart lights and smart switches.
I've only found a few devices that make it simple to combine smart switches and smart lights (here's my list of the best) and the Cync devices are one.
All you need to do is create a room on the Cync app. Then, all Cync devices assigned to the same room will work together.
You still won't be able to control color with the wall switch, but I've found in practice, I almost never have the need to do that anyway. Typically, I use a wall switch (or motion switch) for routine on/off controls. Then, when I have the need to change colors, I usually use voice control.
NOTE: If you pair a wire free smart switch with color control and a Cync Tunable white bulb, you can adjust the white tone (cool white – warm white) from the switch. However, it's currently not possible to control RGB colors.
---
Problems I've had with GE Cync
Initially, I had trouble installing the Cync app. I kept getting stuck while trying to enter my home's WiFi credentials. Just when I was about to either smash it with a hammer or pack it up and send it back (which was about the 5 minute mark), I took a breath and remembered my training.
I ended up uninstalling the app, rebooting my phone, then reinstalling the app. After the second install, the switch found my WiFi without any problem. The rest of the setup was a breeze.
Since then, the Cync stuff has been better. However, I have experienced two instances where the switches stopped responding to Alexa commands. Both times I opened the Cync app and logged in to see if I could figure out what the problem was.
Then after fiddling around and seemingly doing nothing, it started working again. I suspect that there may have been updates that reset some security tokens. My theory is that when I opened the app and logged in, it fixed the problem.
Lastly, I don't recommend Cync if you plan on using the app as your main way to control your devices. I pretty much never recommend using an app to control your smart devices anyway, but the Cync app seems to be an especially poor option.
One second it connects and instantly controls your devices in real time. The next second it can't find the device.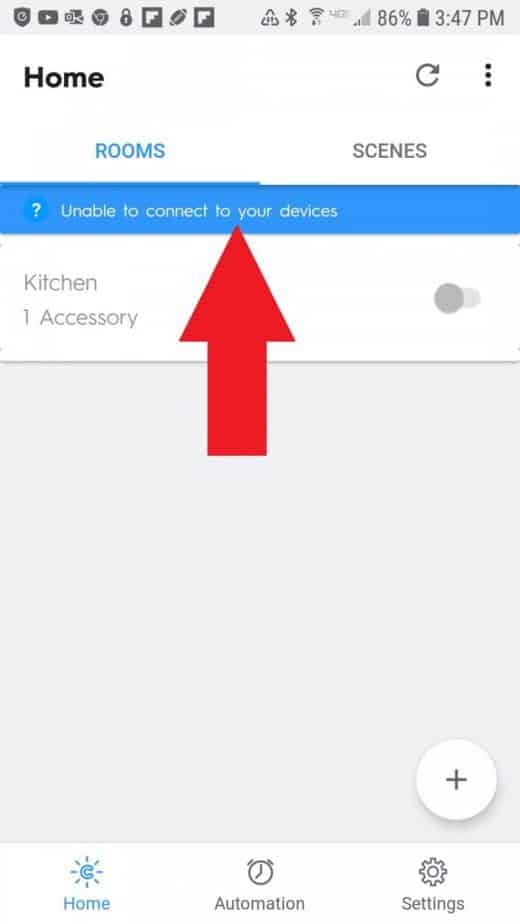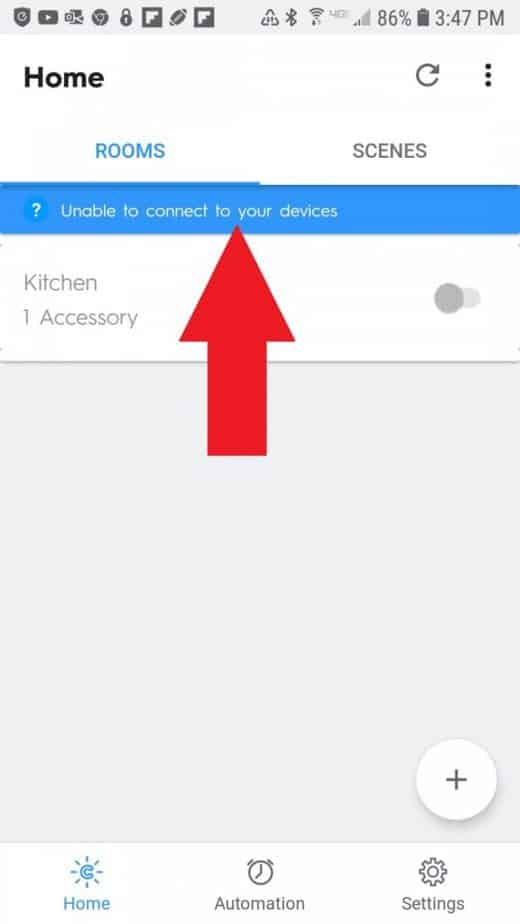 Eventually it always seems to connect, but the waiting…is not ideal.
---
Final Thoughts
The GE Cync line of products is an all-around good buy. They do what they claim to do reliably.
They're simple to set up. Aside from my initial struggle with the app, the time from unboxing to working product is as low as any other smart switch I've used.
They have color lights. The Cync color lights are not at the same quality level as Philips Hue. But they work, they're reasonably priced, and they integrate conveniently with the wall switches.
They are reliable and responsive. Although Lutron is still more proven in these categories, the switches work well enough that I have no problem recommending them for everyday use.
If you are looking to add smart lighting to your home and you want a reasonably priced, versatile solution that's won't take all weekend to setup, then GE Cync products are a pretty safe buy.
GE Cync |Wired Smart Switch|Wireless Smart Switch|Smart Bulb